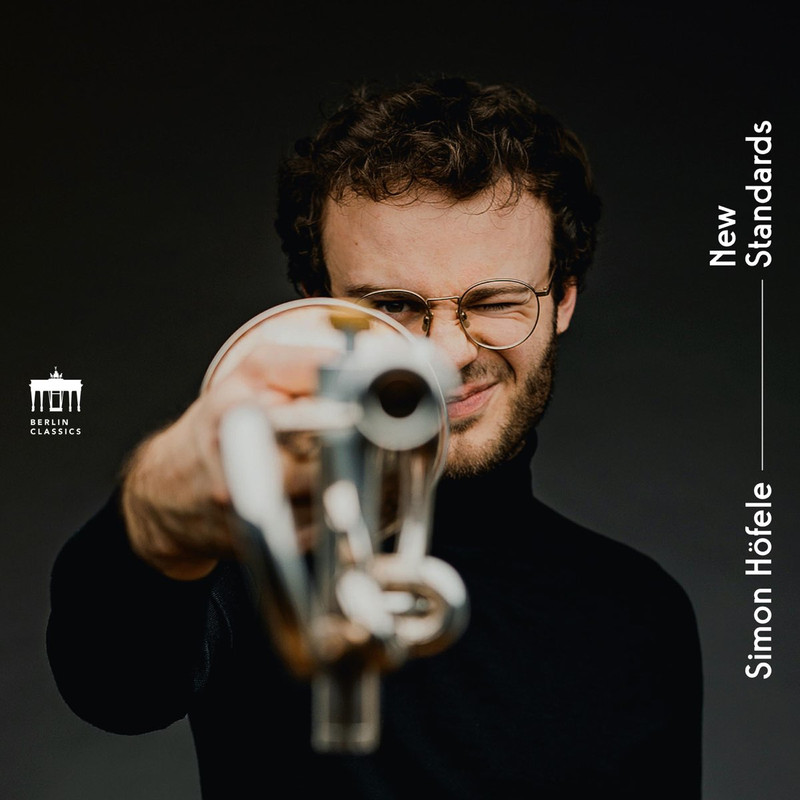 Simon Höfele & Elisabeth Brauß – New Standards (2021)
FLAC (tracks) 24 bit/96 kHz | Time – 01:03:15 minutes | 984 MB | Genre: Classical
Studio Masters, Official Digital Download | Front Cover | © Berlin Classics
One is inclined to speak of "soulmates" after hearing Simon Höfele and Elisabeth Brauss play as a duo and after getting to know them both personally. It is like two people connecting with one another in music and in conversation when they either know each other very well or have forged a special bond for some other reason. The latter is sure to be true – this album is their first joint recording venture, and they have not been working together for very long either.
With his album Standards, a testament to his time as a BBC Radio 3 New Generation Artist and in collaboration with two BBC orchestras, he devoted himself to the core repertoire of trumpet and orchestra and the great trumpet concertos by Haydn, Hummel, Copland and Arutjunjan. Spearheading a young, go-getting generation of artists and awarded an Opus Klassik, he now takes a look at the New Standards – the 20th century chamber music for trumpet. Together with pianist Elisabeth Brauß, he interprets works by Arthur Honegger, Karl Pilss, Georges Enescu, Paul Hindemith, Jean Françaix and Alexander Arutjunjan, which illustrate the mutability of his instrument in an astonishing way: "The trumpet repertoire contains works by many unfamiliar composers, works which really hardly anybody knows, there are nowhere near as many as there are for violin, and we have no Beethoven or Brahms – it's very much of a niche thing, and yet it's our standard repertoire and really great, wonderful music. The album is a kind of Best-Of of the chamber music literature for trumpet, it's a good selection and shows off the many facets of this repertoire", says Simon Höfele. "It's the first time in my life that I have done this sort of repertoire with brass and right from the start I was aware that this was going to be different from what I had played before with strings or "soft" wind instruments", so Elisabeth Brauß. "As a pianist who works a lot with string players, I'm set up so that I can hear when a violin note begins, when it needs more substance in the bass, say, when I come in with my chord. With an instrument like the trumpet it's simply the case that the entry is quite different, the notes begin in a different way, develop differently and have a different resonance, and now and then, of course, you can really let yourself go …"
Tracklist:
1. Intrada (04:41)
2. Sonata for Trumpet and Piano: I. Allegro appassionato (06:36)
3. Sonata for Trumpet and Piano: II. Adagio, molto cantabile (07:33)
4. Sonata for Trumpet and Piano: III. Allegro agitato (03:01)
5. Légende (07:21)
6. Sonata for Trumpet and Piano: I. Mit Kraft (05:36)
7. Sonata for Trumpet and Piano: II. Mässig bewegt (02:34)
8. Sonata for Trumpet and Piano: III. Trauermusik, "Alle Menschen müssen sterben" (10:10)
9. Sonatina for Trumpet and Piano: I. Prélude (01:22)
10. Sonatina for Trumpet and Piano: II. Sarabande (04:44)
11. Sonatina for Trumpet and Piano: III. Gigue (01:28)
12. Aria et Scherzo: I. Adagio (06:04)
13. Aria et Scherzo: II. Allegretto (02:05)
Download:
https://subyshare.com/cttsmmwle61l/Sim0nHfeleNewStandards20212496.rar.html