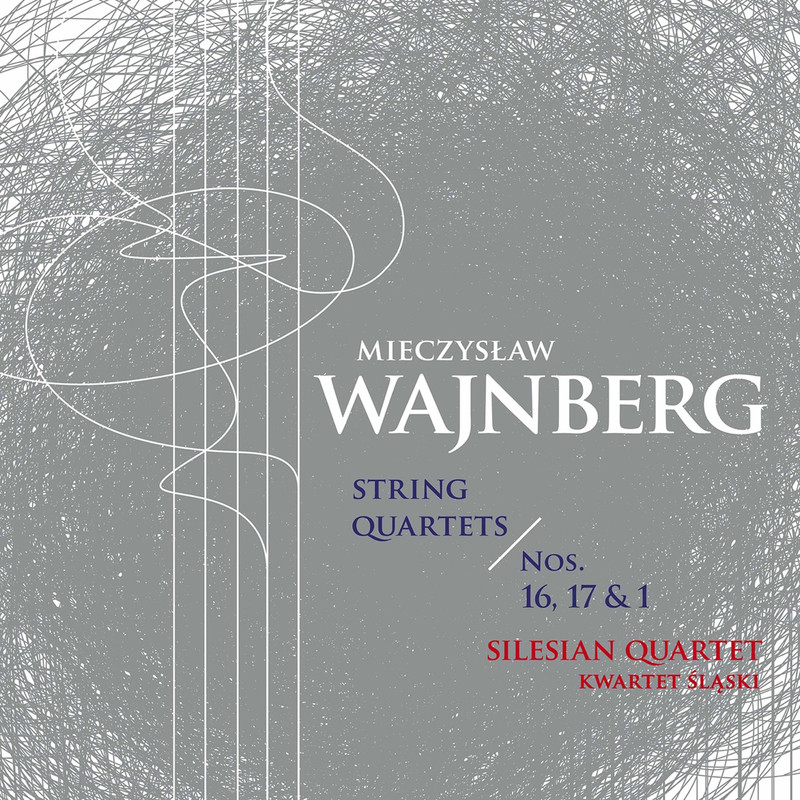 Silesian Quartet – Weinberg: String Quartets Nos. 1, 16 & 17 (2021)
FLAC (tracks) 24 bit/96 kHz | Time – 01:03:04 minutes | 1,1 GB | Genre: Classical
Studio Masters, Official Digital Download | Digital Booklet, Front Cover | © CD Accord
It is the spring of 1937. Musical circles in Warsaw are still abuzz with talk of the recently concluded 3 rd Fryderyk Chopin Piano Competition, especially as one of the main prizes that year has gone to Witold Małcużyński, an alumnus of Józef Turczyński's class at the Warsaw Conservatoire. Alongside Małcużyński, Józef Turczyński has spent the last four years nurturing another promising student, an 18-year-old called Weinberg (Polish: Wajnberg). Known as Moses in his official papers, he is nowadays more keen to go by the name of Mieczysław. It was this name he had used when he put his name to two mazurkas penned in 1933 and dedicated to "Professor Józef Turczyński". Following the mazurkas, Mietek – the diminutive form of this typically Polish name that years later he would insist that others call him by – composed three more miniatures for violin and piano, and another small piece for solo piano. And now, in 1937, he has decided to compose a string quartet, that is a multi-movement piece for a larger line-up.
Tracklist:
01. Weinberg: String Quartet No. 16, Op. 130: I. Allegro
02. Weinberg: String Quartet No. 16, Op. 130: II. Allegro – Andantino
03. Weinberg: String Quartet No. 16, Op. 130: III. Lento
04. Weinberg: String Quartet No. 16, Op. 130: IV. Moderato
05. Weinberg: String Quartet No. 1, Op. 2: I. Allegro comodo
06. Weinberg: String Quartet No. 1, Op. 2: II. Andante tranquillo
07. Weinberg: String Quartet No. 1, Op. 2: III. Allegro molto
08. Weinberg: String Quartet No. 17, Op. 146
Download:
https://subyshare.com/ifhvraubo98r/SilesianQuartetWeinbergStringQuartetsN0s.1161720212496.part1.rar.html
https://subyshare.com/xv2zis7dogvn/SilesianQuartetWeinbergStringQuartetsN0s.1161720212496.part2.rar.html