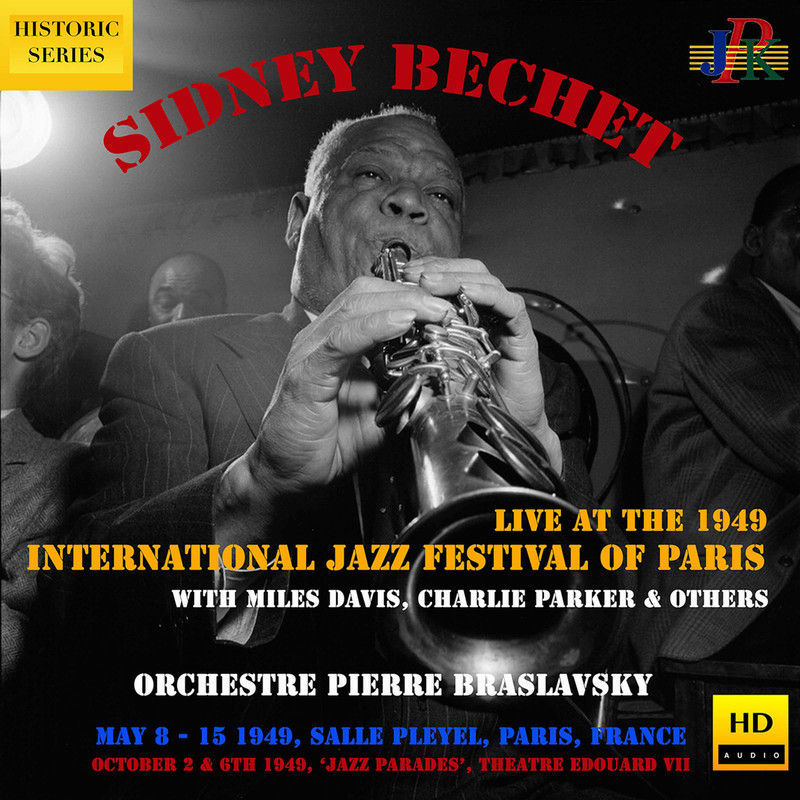 Sidney Bechet – Sidney Bechet at the 1949 International Jazz Festival of Paris (Remaster) (2021)
FLAC (tracks) 24 bit/48 kHz | Time – 54:17 minutes | 543 MB | Genre: Jazz
Studio Masters, Official Digital Download | Front Cover | © JPK Musik
Sidney Joseph Bechet (May 14, 1897 – May 14, 1959) was an American jazz saxophonist, clarinetist, and composer. He was one of the first important soloists in jazz, beating trumpeter Louis Armstrong to the recording studio by several months. His erratic temperament hampered his career, and not until the late 1940s did he earn wide acclaim.
Tracklist:
01. Sidney Bechet – International Jazz Festival of Paris – 8th May 1949: 1. Ain't Gonna Nobody's None of my Jelly Roll
02. Sidney Bechet – 2. Tin Roof Blues
03. Sidney Bechet – 3. Blues in the Air
04. Sidney Bechet – 4. Careless Love
05. Sidney Bechet – International Jazz Festival of Paris – 13th May 1949: 5. Southern Sunset
06. Sidney Bechet – 6. Careless Love II
07. Sidney Bechet – 7. Wild Cat Blues
08. Sidney Bechet – 8. I know what you know
09. Sidney Bechet – Festival Closing Jam Session 15th May 1949: 9. Blues Final
10. Sidney Bechet – At "Jazz Parades" – 2 & 6th October 1949: 10. Ain't Gonna Nobody's none of my Jelly Roll II (Théatre Edouard VII)
11. Sidney Bechet – 11. Muskrat Ramble
12. Sidney Bechet – 12. Saint Louis Blues
13. Sidney Bechet – 13. Weary Blues
14. Sidney Bechet – 14. Blues in the Cave (extrait)
Download:
https://subyshare.com/66jhbsgbtutm/SidneyBechetSidneyBechetatthe1949Internati0nalJazzFestival0fParis2021Remaster2448.rar.html