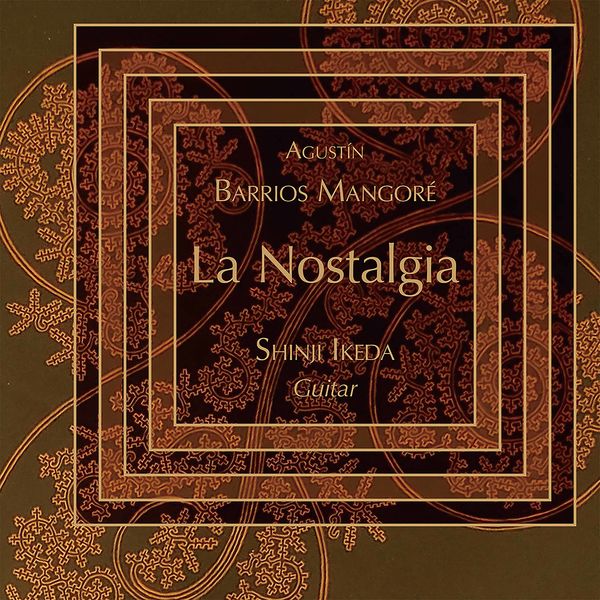 Shinji Ikeda – La nostalgia (2021)
FLAC (tracks) 24 bit/192 kHz | Time – 01:02:07 minutes | 2,25 GB | Genre: Classical
Studio Masters, Official Digital Download | Front Cover | © OMF
Shinji Ikeda was born in Kitakyushu in 1976. He studied classical guitar from the age of 9 under Koetsu HORI.He moved to Spain in 1995 and studied under José Luis González at Alcoy.At the same time, he studied percussion at the Apollo Conservatory, and this led him to focus on Latin American music as well as Spanish and classical music.After that, he won a competition in Japan and abroad, and returned to Japan in 1998.Since then, he has performed with various instruments, including solo concerts, in 2004, with the Kyushu Symphony Orchestra and the Aranfes Concerto, and in 2008, at Hakuju Guitar Festa.He energetically expanded the range of his ensemble activities, including playing guitar quartets with Fernandez, Fukuda Shinichi, and Soomura Kiyoshi. In 2009, after a guitar duo with Leonardo Bravo, he began to play in earnest South American music, such as tango, shawl and folklore, in addition to the traditional repertoire of classical guitar.After that, he began his activities as a member of"Dondebamosu (Guitar Duo)"and"SGF (guitar quintet)".In 2020, at a concert organized by the Japan Guitar Federation in Tokyo, he made arrangements for the entire chapter of"Brazilian Style Bach No. 4″with 11 guitars and received a good reception.Currently, in addition to playing, he is also actively focusing on arranging music and teaching the younger generation, and continues to explore the possibilities of classical guitar playing.
Tracklist:
1. Shinji Ikeda – Caazapá
2. Shinji Ikeda – Un sueño en la floresta
3. Shinji Ikeda – Vals in D Minor, Op. 8 No. 3
4. Shinji Ikeda – Vals in G Major, Op. 8 No. 4
5. Shinji Ikeda – Chôro da saudade
6. Shinji Ikeda – Maxixe
7. Shinji Ikeda – Confesión
8. Shinji Ikeda – Julia Florida
9. Shinji Ikeda – I. Preludio. Saudade
10. Shinji Ikeda – II. Andante religioso
11. Shinji Ikeda – III. Allegro solemne
12. Shinji Ikeda – IV. Cueca [Aire chileno]
13. Shinji Ikeda – I. Aconquija [Aire de Quena]
14. Shinji Ikeda – III. Aire de zamba
15. Shinji Ikeda – Junto a tu corazón, Op. 8 No. 2
Download:
https://subyshare.com/qc3jghje8f12/ShinjiIkedaLan0stalgia202124192.part1.rar.html
https://subyshare.com/7rqkygusnxrc/ShinjiIkedaLan0stalgia202124192.part2.rar.html
https://subyshare.com/u6ocva16oma8/ShinjiIkedaLan0stalgia202124192.part3.rar.html