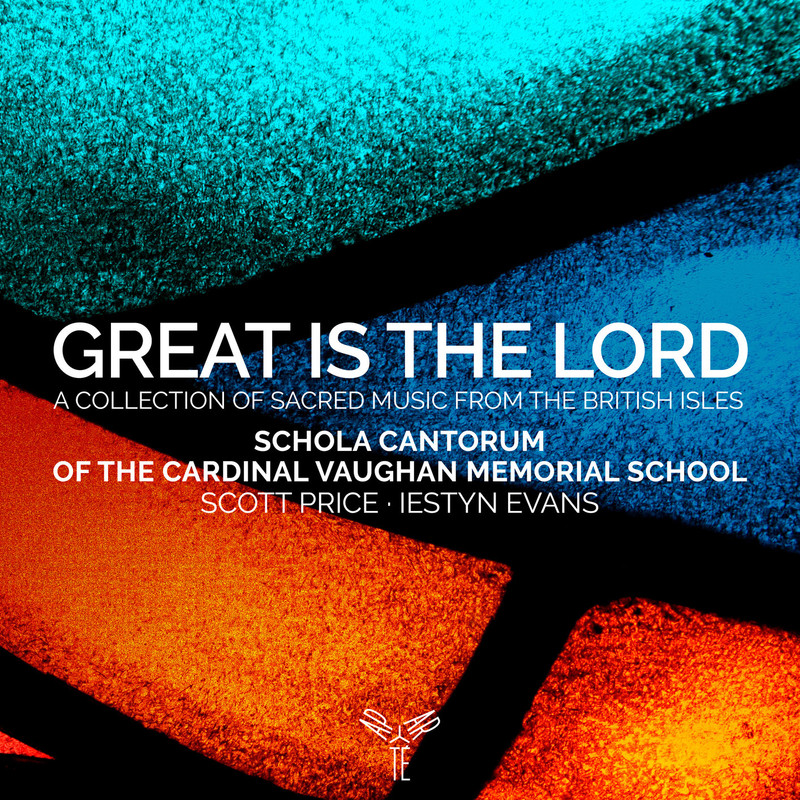 Scott Price & Iestyn Evans – Great is the Lord (2021)
FLAC (tracks) 24 bit/96 kHz | Time – 01:18:11 minutes | 1,27 GB | Genre: Classical
Studio Masters, Official Digital Download | Digital Booklet, Front Cover | © Aparté
The prestigious Schola Cantorum of the Cardinal Vaughan Memorial School, London, returns to it's prime vocation with music from the liturgical choir tradition. These gems cover almost 400 years of British music, from Purcell to Britten (the enchanting Rejoice in the Lamb), via John Ireland, Gustav Holst and others. With harmonies that sometimes create a feeling of unreality, expression moving between the grandiose and the mysterious, and an atmosphere that is truly captivating.
Tracklist:
01. Schola Cantorum of the Cardinal Vaughan Memorial School, Scott Price & Iestyn Evans – I Was Glad
02. Schola Cantorum of the Cardinal Vaughan Memorial School, Scott Price & Iestyn Evans – And I Saw a New Heaven
03. Schola Cantorum of the Cardinal Vaughan Memorial School & Scott Price – Three Motets Op. 38: I. Justorum animae
04. Schola Cantorum of the Cardinal Vaughan Memorial School & Scott Price – Three Motets Op. 38: II. Cœlos ascendit hodie
05. Schola Cantorum of the Cardinal Vaughan Memorial School & Scott Price – Three Motets Op. 38: III. Beati quorum via
06. Schola Cantorum of the Cardinal Vaughan Memorial School, Scott Price & Iestyn Evans – Great is the Lord
07. Schola Cantorum of the Cardinal Vaughan Memorial School & Scott Price – Emitte lucem tuam
08. Schola Cantorum of the Cardinal Vaughan Memorial School, Scott Price & Iestyn Evans – Greater Love Hath No Man
09. Schola Cantorum of the Cardinal Vaughan Memorial School & Scott Price – Set Me As a Seal upon Thine Heart
10. Schola Cantorum of the Cardinal Vaughan Memorial School, Scott Price & Iestyn Evans – Jehova, quam multi sunt hostes mei
11. Schola Cantorum of the Cardinal Vaughan Memorial School, Scott Price & Iestyn Evans – Like as the Hart Desireth the Waterbrooks
12. Schola Cantorum of the Cardinal Vaughan Memorial School, Scott Price & Iestyn Evans – Rejoice in the Lamb, Op. 30
13. Schola Cantorum of the Cardinal Vaughan Memorial School & Scott Price – Nunc dimittis, H. 127
Download:
https://subyshare.com/ht80csp2oa3s/Sc0ttPriceIestynEvansGreatistheL0rd20212496.part1.rar.html
https://subyshare.com/bm4ttbtrkv7r/Sc0ttPriceIestynEvansGreatistheL0rd20212496.part2.rar.html