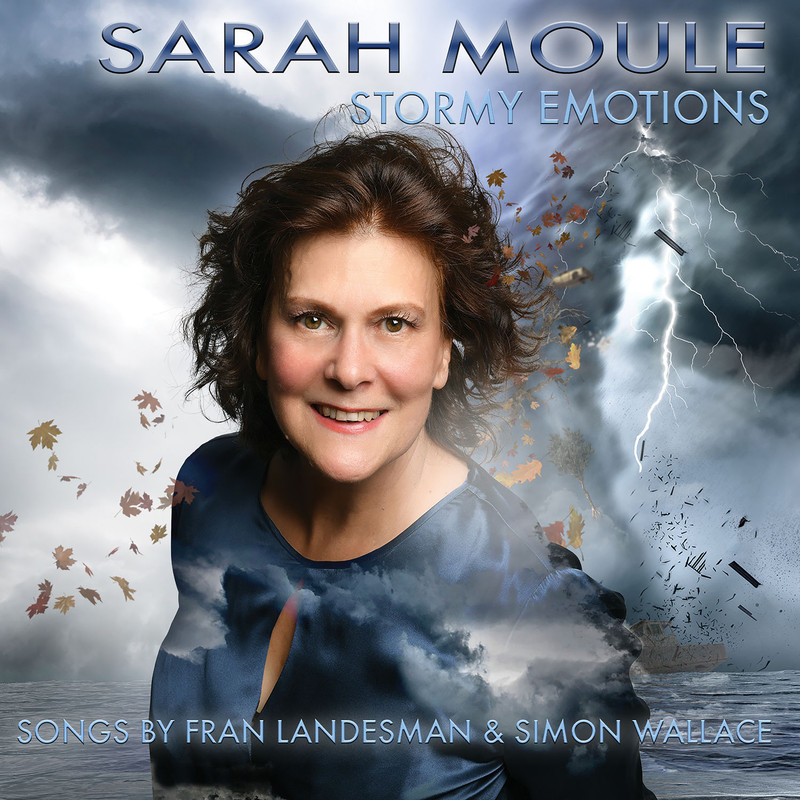 Sarah Moule – Stormy Emotions (2021)
FLAC (tracks) 24 bit/44,1 kHz | Time – 48:11 minutes | 541 MB | Genre: Jazz
Studio Masters, Official Digital Download | Front Cover | © 33 Jazz
Sarah Moule's 5th album, Stormy Emotions, explores themes of Time and Love in an uplifting collection of songs written by her husband Simon Wallace and the late great jazz lyricist Fran Landesman. In eighteen years spent working with Simon and Fran, Sarah developed a uniquely close relationship to their material.
Born in New York in 1927, Landesman's lyrics have been sung by great artists including Ella Fitzgerald, Sarah Vaughan and Barbra Streisand and with this collection, including ten previously unrecorded songs, Sarah will have introduced forty-five Landesman/Wallace songs to the world.
"I got lucky meeting Simon. That he married Sarah Moule was a bonus. She's the jazz singer par excellence." (Fran Landesman)
Recorded in their studio in SE London amidst the challenges of 2020, the album features a group of Sarah and Simon's long-time musical collaborators: bassists Mick Hutton and Neville Malcolm, drummers Paul Robinson and Rod Youngs, guitarists Nigel Price and Charlie Cawood, and saxophonist Mark Lockheart.
The title track was written on the day Fran and Simon met. Eighteen years later, on the day Fran passed away, they finished Nothing Is Mine Now, the album's opening track.
Sarah spent six years as featured vocalist with The John Wilson Orchestra before becoming a solo recording artist and releasing her first two albums on Linn Records and two further highly acclaimed albums on Red Ram Records.
When Simon met Fran met in 1993 he had recently returned from 3 years touring worldwide with the Lindsay Kemp Company and was writing music for TV shows including Absolutely Fabulous and French and Saunders. For the next eighteen years the couple got together every week to write producing a catalogue of over 300 songs.
Tracklist:
01. Sarah Moule – Nothing is Mine Now (03:29)
02. Sarah Moule – Are We Just Having Fun (04:04)
03. Sarah Moule – Never That's When (05:02)
04. Sarah Moule – Close to Tears (04:17)
05. Sarah Moule – A Magician's Confession (04:48)
06. Sarah Moule – Truly Unruly (03:23)
07. Sarah Moule – After the Fall (03:44)
08. Sarah Moule – On Hold / Living in Limbo (04:14)
09. Sarah Moule – Time is the Beast (03:05)
10. Sarah Moule – The Long Arm of Love (04:17)
11. Sarah Moule – Fool's Gold (04:46)
12. Sarah Moule – Stormy Emotions (03:02)
Download:
https://subyshare.com/cneiwnxvre7z/SarahM0uleSt0rmyEm0ti0ns202124441.rar.html