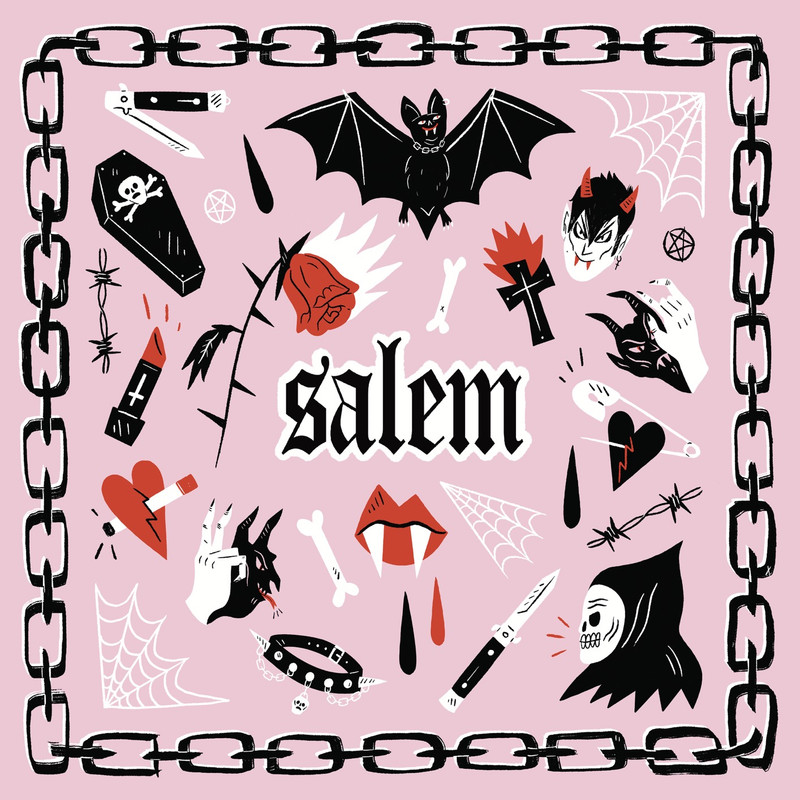 Salem – Salem II (EP) (2021)
FLAC (tracks) 24 bit/44,1 kHz | Time – 14:13 minutes | 173 MB | Genre: Alternative Rock, Punk Rock
Studio Masters, Official Digital Download | Front Cover | © Roadrunner Records
For vocalist Will Gould, lockdown allowed him the space to delve fully into his punk rock fantasy. With Salem, he transferred the overt theatrics of main project Creeper into short, sharp, guitar-led flourishes. Teaming up with Matt Reynolds, the duo's debut EP marked an altogether rawer sound, adjacent to but separate from the melodramatic world created through Will's other work. Their second EP continues on the same trajectory. The five tracks unfold with a melodic punk and roll urgency, underpinned by unshakable nostalgia and unashamed playfulness. The big choruses, primed to be belted back at the stage, sit against an atypical blend of over-the-top instrumentation and unrefined energy. Opener 'William, It Was Really Something' places dramatic pianos against its anthemic chorus. Vampiric love story 'Draculads' pairs unrestrained retro punk with a brilliantly campy breakdown.
Together, the pairing of sounds creates a fascinatingly eerie feel. 'Salem II' conjures images of vampires in dive bars, the audible partner for the likes of Tarantino's 'From Dusk Til Dawn' or any of the '80s twisted love stories. Cinematic and playful, it injects a raucous punk rock energy into Will Gould's distinctive world.
Tracklist:
1. William, It Was Really Something (03:49)
2. DRACULADS (02:17)
3. Keep The Thorns (03:09)
4. Sweet Tooth (02:48)
5. Heaven Help Me (02:10)
Download:
https://subyshare.com/hi8kr5nwbiik/SalemSalemII202124441.rar.html