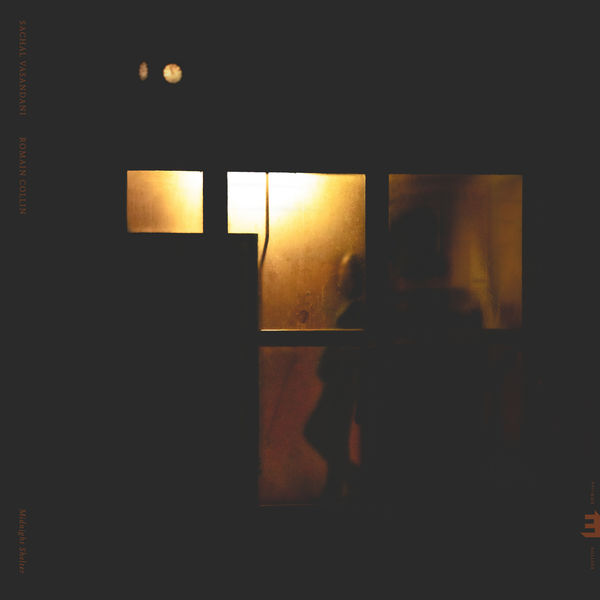 Sachal Vasandani – Midnight Shelter (2021)
FLAC (tracks) 24 bit/96 kHz | Time – 42:17 minutes | 873 MB | Genre: Jazz
Studio Masters, Official Digital Download | Front Cover | © Edition Records
'album of incredible understatement, intimate delicacy and tender lyricism' Jazzwise
'…the pairing of Sachal Vasandani's achingly tender voice and Romain Collin's expansive piano is a needed sonic embrace during a time of discontent' Downbeat
Midnight Shelter is the beautifully raw and intimate new album from US vocalist Sachal Vasandani, featuring French/New York-based pianist Romain Collin.
Up close and personal re-workings of classics by outstanding songwriters Bob Dylan, Nick Drake, Lennon/McCartney and others, alongside spellbinding memorable originals.
Recorded in 2020, this music captures a moment in time, one of uncertainty and reflection. Originating from a shared desire to create after months in isolation, it's a powerfully inspiring and deeply authentic album, expressing a want and a need to connect. As Sachal explains: "I met up with my friend and neighbor Romain Collin in the park near my house. After sharing our stories, we agreed we should play – just get together and play. We didn't set out to make a record, but getting together in the studio gave me a chance to work through the anxiety and anger I'd kept inside throughout the spring and summer."
With a warm, compelling sound, 'Midnight Shelter' imaginatively reworks well-loved music by Bob Dylan, Nick Drake, Lennon/McCartney and other outstanding songwriters, alongside spellbinding sensitive originals, uniquely expressed. The healing power of music and collaboration is overwhelmingly evident here.
Tracklist:
1. Sachal Vasandani – Summer No School
2. Sachal Vasandani – Before You Go
3. Sachal Vasandani – Adore You
4. Sachal Vasandani – River Man
5. Sachal Vasandani – Great Ocean Road
6. Sachal Vasandani – Throw It Away
7. Sachal Vasandani – Don't Think Twice, It's All Right
8. Sachal Vasandani – Love Away
9. Sachal Vasandani – Blackbird
10. Sachal Vasandani – Dance Cadaverous
11. Sachal Vasandani – One Last Try
Download:
https://subyshare.com/jwrtdurtm9wx/SachalVasandaniMidnightShelter20212496.rar.html