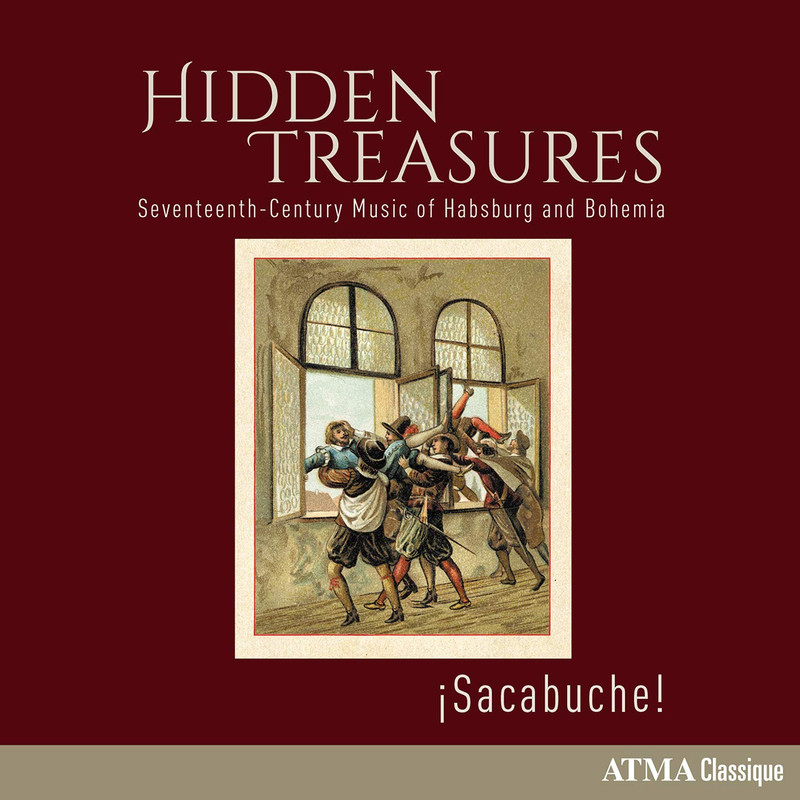 Sacabuche – Hidden Treasures (2021)
FLAC (tracks) 24 bit/96 kHz | Time – 01:02:52 minutes | 1,15 GB | Genre: Classical
Studio Masters, Official Digital Download | Digital Booklet, Front Cover | © ATMA Classique
Canadian ensemble ¡Sacabuche! brings to life unknown yet stunning works of seventeenth-century Habsburg music located in the Czech, Kromeríž, and other European archives. Vivid writing for violins, cornettos, trombones, theorbo and organ colors these works by composers of the mid-17th century in Austria and Czech lands – Giovanni Valentini (1582–1649), Antonio Bertali (1605–1669), Giovanni Battista Buonamente (1595–1642), and Pavel Josef Vejvanovsky (1633–1693), among others. Their music is a testament to the storied tradition and opulence of the Habsburg court and its expansive influence.
In 2021, ¡Sacabuche! marks 15 years of engaging audiences with performances of beautiful and lesser-known repertoire for baroque trombones, strings, lute, organ, and voice. Directed by Canadian bass Baroque trombonist Linda Pearse, ¡Sacabuche! is noted for its dedication to creative and appealing interpretations of early Baroque and late Renaissance masterpieces and for its willingness to explore intercultural works through innovative programs.
Tracklist:
01. Sacabuche – Sances: O dulce nomen Jesu (Arr. for Alto & Brass Ensemble)
02. Sacabuche – Sinfonia à 8
03. Sacabuche – Neri: Sonate, Op. 2: Sonata No. 4 à 4
04. Sacabuche – Buonamente: Sonate et canzoni, Book 6: No. 21, Sonata à 6
05. Sacabuche – Bertali: Sonata No. 1 à 6
06. Sacabuche – Rittler: Sonata à 3
07. Sacabuche – Salve Regina à 4
08. Sacabuche – Piscator: Partiturbuch Ludwig: No. 105, Sonata à 7 in A Minor
09. Sacabuche – Bertali: Sonatella No. 3
10. Sacabuche – O quam suavis
11. Sacabuche – Bertali: Sonatella No. 1
12. Sacabuche – Bertali: Sonata No. 2 à 6
13. Sacabuche – Valentini: Canzona à 4
14. Sacabuche – Bertali: Sonatella No. 2
15. Sacabuche – Hueber: Sonata No. 4 à 6
16. Sacabuche – Mandl: Transfige o dulcissime mi Jesu
17. Sacabuche – Bertali: Sonatella No. 5
18. Sacabuche – Bertali: Laudate, pueri, Dominum
Download:
https://subyshare.com/ckprbdr40kim/SacabucheHiddenTreasures20212496.part1.rar.html
https://subyshare.com/eqrgec4ms7jx/SacabucheHiddenTreasures20212496.part2.rar.html