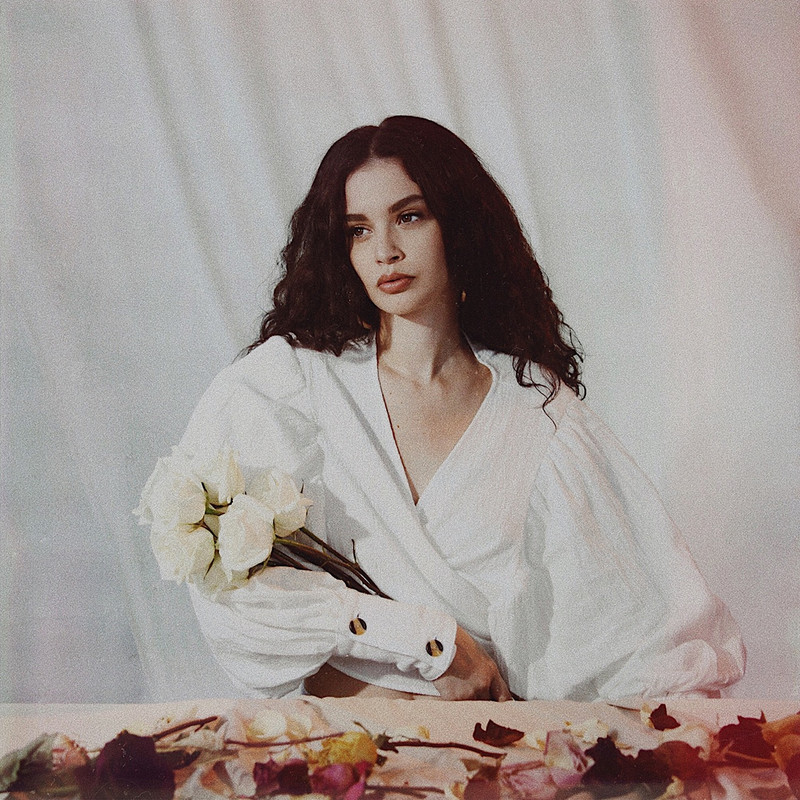 Sabrina Claudio – About Time (Extended Edition) (2017/2021)
FLAC (tracks) 24 bit/44,1 kHz | Time – 50:16 minutes | 556 MB | Genre: R&B, Female Vocal
Studio Masters, Official Digital Download | Front Cover | © Atlantic Records
"About Time" is the debut studio album by American singer and songwriter Sabrina Claudio. It was released in October 2017.
Critically acclaimed Puerto Rican/Cuban songstress Sabrina Claudio is teaming up with premium digital live platform Moment House for an eagerly awaited global streaming event on Thursday, May 20th.
"I'm doing the show in celebration of the album that's changed my life," says Sabrina. "It's my way of thanking my supporters for receiving me in an extremely vulnerable way in hopes that this body of work has positively affected them even if in the smallest amount."
"Sabrina Claudio muses on lust, longing and love over songs that fuse minimal R&B, dark jazz and Bossa Nova rhythms informed by her half-Cuban, half-Puerto Rican heritage." – THE LOS ANGELES TIMES
Sabrina Claudio embraces her womanhood and artistry to the fullest extent on her 2019 full-length, Truth Is. The album marks the culmination of a three-year journey from D.I.Y. bedroom singer and songwriter to prolific international headliner—and, most importantly, a confident, conscious, and charismatic femme fatale. The journey itself saw her leap from a shy and introverted solo creator to an outspoken collaborative force in the studio, welcoming evolution, expressing herself aloud, and speaking her truth. Ultimately, Sabrina has arrived at her new sense of self marked by confidence and self-actualization she unassumingly first set out for at just 19-years-old… "The process of this album has helped me not only grow as a woman, but also as a human being as well," she affirms. "By letting go of my fears and concerns, I've gained so much happiness and freedom. In that freedom, I've also gained confidence, but I'm still proudly learning about myself, my body, and my mind.Now, I'm really telling my story."
Tracklist:
1. About Time (Intro) (01:09)
2. Natural (03:26)
3. Everlasting Love (03:39)
4. Belong to You (03:06)
5. Unravel Me (04:05)
6. For The Time Being (Interlude) (02:11)
7. Stand Still (04:43)
8. Wanna Know (04:01)
9. Frozen (04:04)
10. We Have Time (03:19)
11. Used To (03:07)
12. Wait (03:02)
13. Belong to You (feat. 6LACK) (03:05)
14. Belong to You (Acoustic) (03:31)
15. Stand Still (Live) (03:41)
Download:
https://subyshare.com/wtg2b0u7b1ia/SabrinaClaudi0Ab0utTime2017ExtendedReissue202124441.rar.html