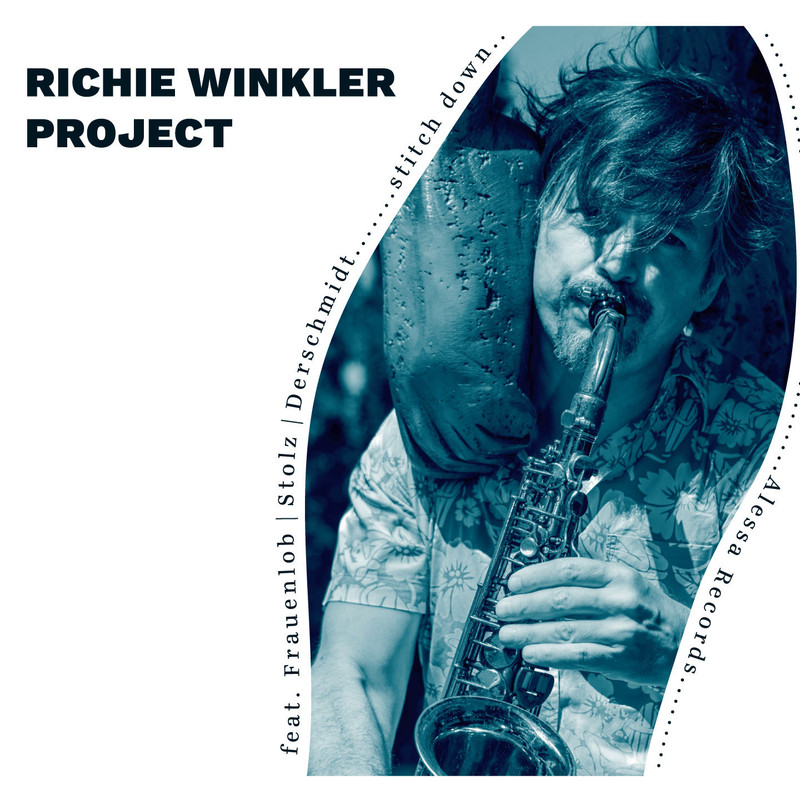 Richie Winkler Project – Stitch Down (2021)
FLAC (tracks) 24 bit/44,1 kHz | Time – 01:04:44 minutes | 731 MB | Genre: Jazz
Studio Masters, Official Digital Download | Front Cover | © Alessa Records
Originating from the Duo FJORD the Richie Winkler Project features now four musicians RICHIE WINKLER, BURKHARD FRAUENLOB, WOLFRAM DERSCHMIDT and CHRISTIAN STOLZ, each one an expert in interpreting classic jazz in an exciting way and who, together, are now impressively attracting attention for the first time with "Stitch Down" (Alessa Records).
The Richie Winkler Project emerged from the Duo FJORD, originally featuring Richie Winkler (alto saxophone, soprano saxophone, bass clarinet) and Burkhard Frauenlob (piano, keyboard) through addition of the two musicians Wolfram Derschmidt (bass) and Christian Stolz (drums) to a jazz quartet to pursue a new musical approach. The four musicians celebrate their own band sound on "Stitch Down", the development its expansion is strongly influenced by the broad spectrum of jazz history. The goal of the team of four is to get the listeners to stand up and dance, to generate positive energy and transfer it to the audience. In addition, the album is also a tribute to the great masters such as Cannonball Adderley, Kenny Garrett or John Coltrane.
Richie Winkler and Burkhard Frauenlob are responsible for the very comprehensive compositions, telling their musical stories through wonderfully varied arcs of tension. What is presented by the ensemble oscillates in an extraordinarily thrilling way between swing, groove and successful improvisations and develops a tone that carries a lot of emotion and takes on an almost pictorial character. When you listen through the individual musical creations of the Richie Winkler Project, your imagination is inevitably stimulated, you feel invited to immerse yourself in the spherical soundscape of the quartet and let yourself be carried away.
With "Stitch Down" the four musicians of the project prove that they have done their homework in jazz masterfully and that they know how to get a lot of new and exciting out of the classical. The album convinces with its very lively and playful substance, which stands out from any theory in a refreshing way.
Tracklist:
01. Don't Cry for Me Crete (5:34)
02. Guarana (5:36)
03. Shifting Motivation (5:39)
04. Fjord (5:11)
05. Stitch Down (8:27)
06. Fraim Chain (1:58)
07. Lacrymosa (4:14)
08. Der Kranich (6:48)
09. Trainspotting (8:36)
10. Stair Tower (7:21)
11. Morning in Blue (5:26)
Personnel
Richie Winkler – saxophones, bass clarinet
Burkhard Frauenlob – piano, keyboard
Wolfram Derschmidt – bass
Christian Stolz – drums
Download:
https://subyshare.com/2hqtuuesctyl/RichieWinklerPr0jectStitchD0wn202124441.rar.html