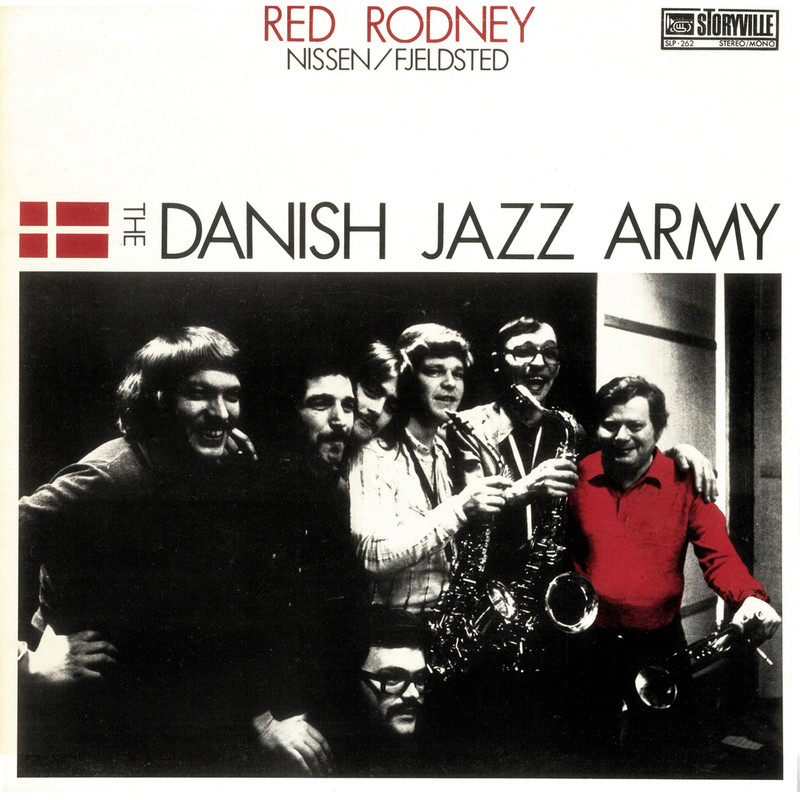 Red Rodney – The Danish Jazz Army (1975/2021)
FLAC (tracks) 24 bit/96 kHz | Time – 45:54 minutes | 946 MB | Genre: Jazz
Studio Masters, Official Digital Download | Front Cover | © Storyville Records
Red Rodney was the last of the original bebop trumpeters. After cutting his musical teeth playing swing with big bands, Rodney converted to jazz under the guidance of Dizzy Gillespie and Charlie Parker. Joining Parker's quintet at the age of 21, for more than a half a century he carried on the legacy begun by Gillespie and Miles Davis. Although a true bebop innovator in the 1940s and 1950s, Rodney's early contributions to jazz were overshadowed by his chaotic personal life. It was not until his later years that he gained respect as a driving creative force of bebop's developmental era.
Red Rodney was born Robert Rodney Chudnick on September 27, 1927, in a Jewish ghetto of Philadelphia, Pennsylvania. He began playing bugle in a Jewish veterans' drum and bugle corps at the age of ten. Originally, he wanted to play the drums, but because he was too small to carry them he was forced to switch instruments. He received his first trumpet at the age of 13 as a bar mitzvah present. He studied music at Philadelphia's Mastbaum High School, where he was a classmate of future jazz greats Buddy DeFranco and John Coltrane. His main influence at that time was swing trumpeter Harry James, whose solos he learned to play when he was 14 years old.
Tracklist:
1. Red Rodney – Windy
2. Red Rodney – Hard Times
3. Red Rodney – The Danish Jazz Army
4. Red Rodney – Misty Thursday
5. Red Rodney – P.M.
6. Red Rodney – Milo's Other Samba
7. Red Rodney – The Aarhus Express
8. Red Rodney – Georgia On My Mind
9. Red Rodney – Schooldays
10. Red Rodney – In Your Quiet Place
Download:
https://subyshare.com/gf2d2uceyg83/RedR0dneyTheDanishJazzArmy197520212496.rar.html