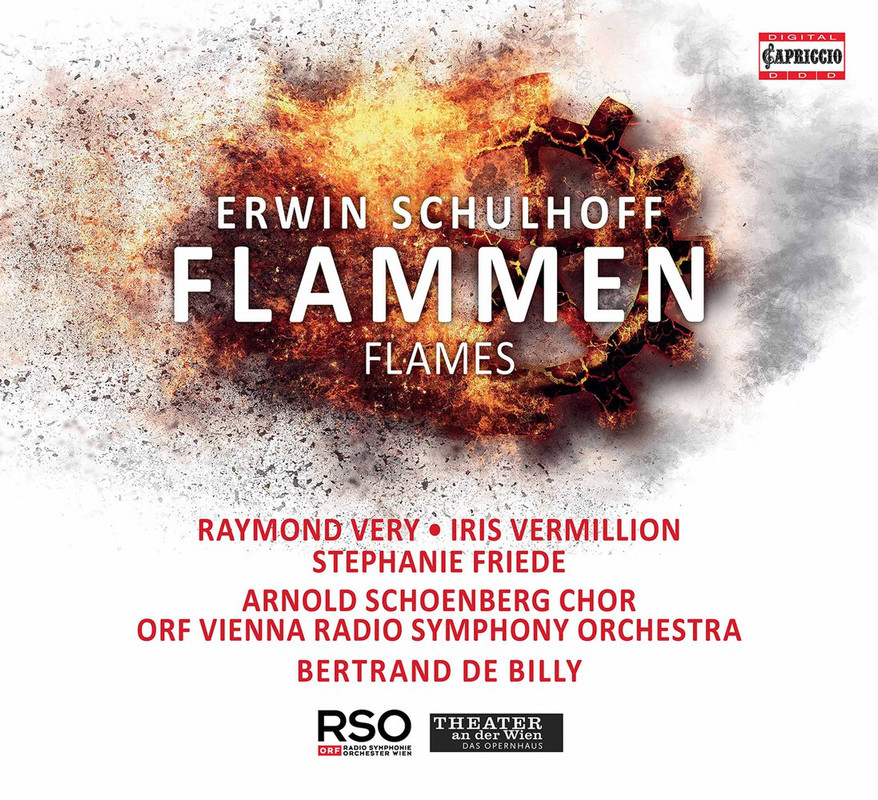 Raymond Very – Schulhoff – Flammen, WV 93 (Live) (2021)
FLAC (tracks) 24 bit/48 kHz | Time – 02:07:16 minutes | 1,29 GB | Genre: Classical
Studio Masters, Official Digital Download | Front Cover | © CapriccioNR
In the 1920s and 1930s, there was a multi-faceted musical scene in culturally flourishing Czechoslovakia. When we take a look at the works by Pavel Haas, Gideon Klein, Hans Krása, Viktor Ullmann or Erwin Schulhoff, we can perceive a stylistically very similar course, conceivable against the given background as a 'Prague School' (as a counter-movement to the 'Viennese School'). In Schulhoff's early works, the features are a late Romantic approach influenced by Reger that later developed with an emphasis on rhythm in the direction of Expressionism and Neo-Classicism, also including jazz elements.
The starting point is the Don Juan' story, but the underlying idea in Beneš' and Schulhoff's work is not to present the colourful seducer, but the fate of a man driven by his desires and needs who cannot even remotely find happiness and peace in constancy. In his opera, Schulhoff brilliantly manages to find a different dramaturgical approach, on the one hand, and at the same time to pay a kind of alienated homage to Mozart's work, on the other.
Tracklist:
1. Raymond Very – Einsam im Haus [Live]
2. Raymond Very – Roter Tropfen glüht [Live]
3. Raymond Very – Es schweigt der Dom [Live]
4. Gabriela Bone – Sonnenräume, Ewigkeit [Live]
5. Raymond Very – Schön steht ihr da und fest [Live]
6. Raymond Very – Warum so lässig und wie Stein [Live]
7. Raymond Very – Wie Regenbogen am Horizont [Live]
8. Raymond Very – Laue Nacht [Live]
9. ORF Vienna Radio Symphony Orchestra – Introduction [Live]
10. Raymond Very – Bringt ihr Liebe oder Tod [Live]
11. Raymond Very – Du gehst durch Nacht [Live]
12. Raymond Very – Also doch der alte Effekt [Live]
13. Raymond Very – Sprich, steh auf! Enttäuscht von allem [Live]
14. Raymond Very – Der Wein zischt auf und Blut erdröhnt [Live]
15. Raymond Very – Nie! Tod sitzt in meinem Gesicht [Live]
16. Raymond Very – Einsam das Haus [Live]
Download:
https://subyshare.com/ivknzqm5ebj4/Raym0ndVerySchulh0ffFlammenWV93Live20212448.part1.rar.html
https://subyshare.com/ezml2aiinq0d/Raym0ndVerySchulh0ffFlammenWV93Live20212448.part2.rar.html