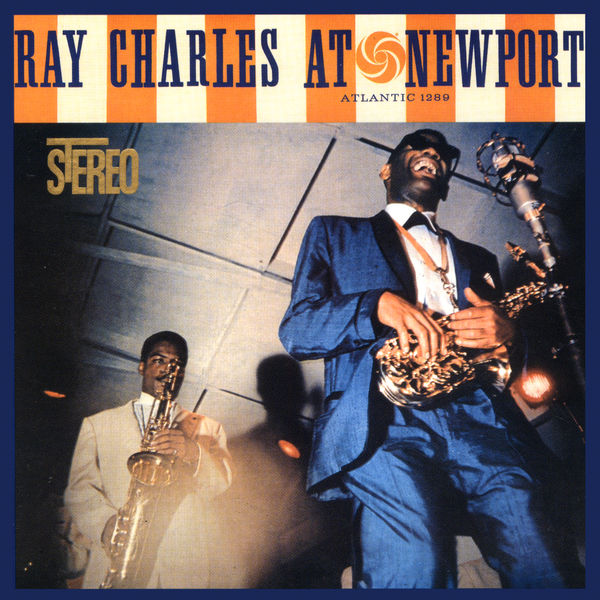 Ray Charles – Ray Charles At Newport (1958/2012)
FLAC (tracks) 24 bit/192 kHz | Time – 40:45 minutes | 1,69 GB | Genre: Jazz, Funk, Soul
Studio Masters, Official Digital Download | Front Cover | © Rhino Atlantic
Ray Charles at Newport is a 1958 live album of Ray Charles' July 5, 1958 performance at the Newport Jazz Festival. The detailed liner notes on the album were written by Kenneth Lee Karpe. All tracks from this Newport album, along with all tracks from his 1959 Herndon Stadium performance in Atlanta, were also released on the Atlantic compilation LP, Ray Charles Live. A later CD reissue of that compilation album included a previously unissued song from the 1958 Newport concert, "Swanee River Rock".
Tracklist:
01. Ray Charles – The Right Time (Live at Newport Jazz Festival, Rhode Island, 7/5/1958)
02. Ray Charles – In a Little Spanish Town (Live at Newport Jazz Festival, Rhode Island, 7/5/1958)
03. Ray Charles – I Got a Woman (Live at Newport Jazz Festival, Rhode Island, 7/5/1958)
04. Ray Charles – Blue Waltz (Live at Newport Jazz Festival, Rhode Island, 7/5/1958)
05. Ray Charles – Hot Rod (Live at Newport Jazz Festival, Rhode Island, 7/5/1958)
06. Ray Charles – Talkin' 'Bout You (Live at Newport Jazz Festival, Rhode Island, 7/5/1958)
07. Ray Charles – Sherry (Live at Newport Jazz Festival, Rhode Island, 7/5/1958)
08. Ray Charles – A Fool for You (Live at Newport Jazz Festival, Rhode Island, 7/5/1958)
Download:
https://subyshare.com/c8fh4f4siqah/RayCharlesRayCharlesAtNewp0rt1958201224192.part1.rar.html
https://subyshare.com/u12y9p2dlg01/RayCharlesRayCharlesAtNewp0rt1958201224192.part2.rar.html