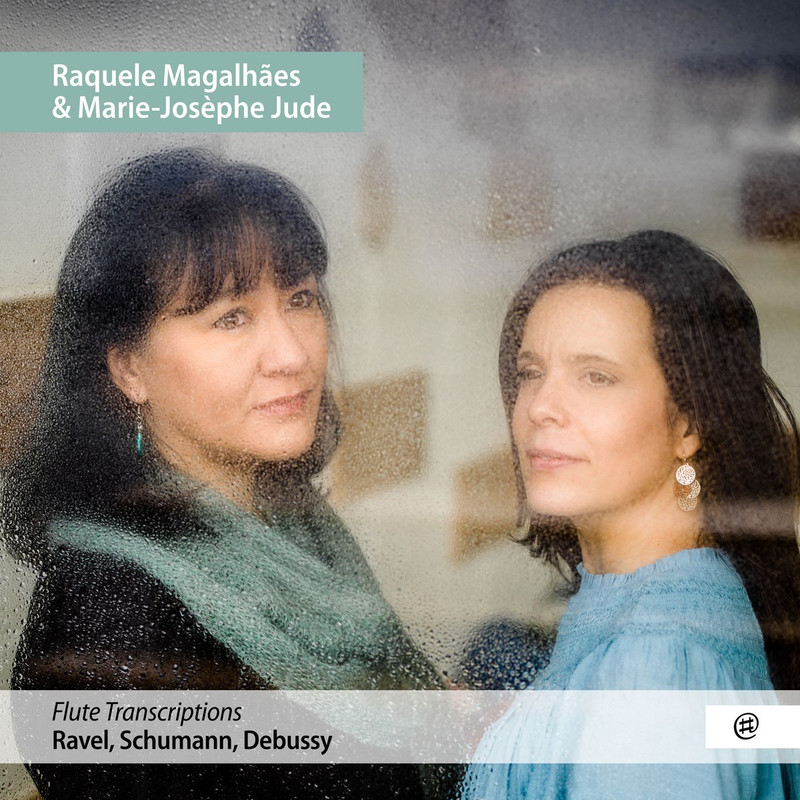 Raquele Magalhães & Marie-Josèphe Jude – Ravel, Schumann, Debuusy: Flute Transcriptions (2021)
FLAC (tracks) 24 bit/96 kHz | Time – 01:08:16 minutes | 1,1 GB | Genre: Classical
Studio Masters, Official Digital Download | Digital Booklet, Front Cover | © NoMadMusic
Starting in the 19 th century, transcription became a way of life for composers, pianists and performers, often playing a role in spreading music as middle-class families invited pianists into their drawing rooms to play a reduction of the latest symphony or opera for their relatives and friends. Franz Liszt is the inescapable reference point for the art of transcription, and his creations have become concert works in their own right. Conversely, Maurice Ravel set himself to orchestrating famous piano works by other composers (such as Modest Mussorgsky's Pictures at an Exhibition) as well as his own repertoire. Unanimously considered 'the greatest French orchestrator,' his transcriptions have become keystones of symphonic repertory.
Tracklist:
1. Sonate posthume, M. 12 (Arr. for Flute & Piano) (15:52)
2. Violin Sonata No. 1 in A Minor, Op. 105 (Arr. for Flute & Piano): I. Mit leidenschaftlichem Ausdruck (07:27)
3. Violin Sonata No. 1 in A Minor, Op. 105 (Arr. for Flute & Piano): II. Allegretto (03:57)
4. Violin Sonata No. 1 in A Minor, Op. 105 (Arr. for Flute & Piano): III. Lebhaft (05:11)
5. 3 Romances, Op. 94 (Arr. for Flute & Piano): I. Nicht schnell (03:43)
6. 3 Romances, Op. 94 (Arr. for Flute & Piano): II. Einfach, innig (03:53)
7. 3 Romances, Op. 94 (Arr. for Flute & Piano): III. Nicht schell (04:36)
8. Prélude à l'après-midi d'un faune, L. 86 (Arr. for Flute & Piano) (09:35)
9. Violin Sonata, L. 140 (Arr. for Flute & Piano): I. Allegro vivo (04:58)
10. Violin Sonata, L. 140 (Arr. for Flute & Piano): II. Intermède. Fantasque et léger (04:24)
11. Violin Sonata, L. 140 (Arr. for Flute & Piano): III. Finale. Très animé (04:40)
Download:
https://subyshare.com/c5mw68c2f1bz/RaqueleMagalhaesMarieJ0sepheJudeRavelSchumannDebuusyFluteTranscripti0ns20212496.part1.rar.html
https://subyshare.com/69b730stcunv/RaqueleMagalhaesMarieJ0sepheJudeRavelSchumannDebuusyFluteTranscripti0ns20212496.part2.rar.html