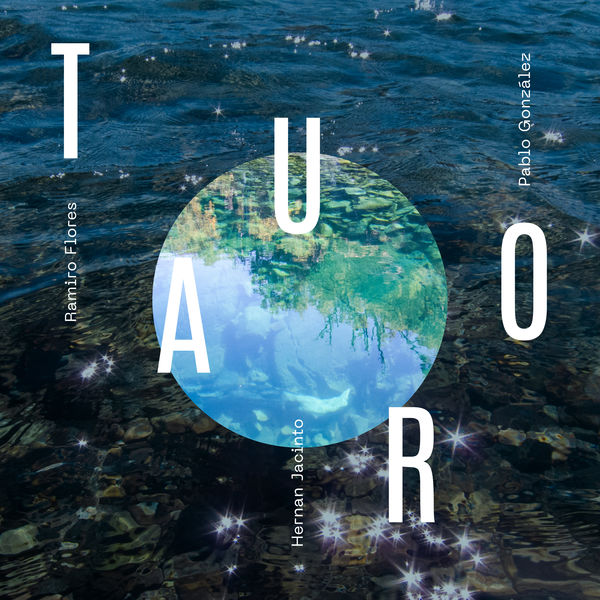 Ramiro Flores, Hernán Jacinto & Pablo González – Tauro (2021)
FLAC (tracks) 24 bit/44,1 kHz | Time – 57:11 minutes | 593 MB | Genre: Jazz
Studio Masters, Official Digital Download | Front Cover | © Club del Disco
In this context of versatility, it is interesting to know if this quality is related to the sax, Flores' main instrument. "I think that the guitar and the piano are much more versatile than the sax. Definitely, an instrument like the sax has, like any wind or rubbed string element, something more similar to singing, an added value in the expressive and with that question as the drawing of the notes, the modulation of each thing. And that gives you beautiful expressive possibilities. But what happens is also that the place where it has more development is in jazz, and that does not give you the possibility of playing in other genres. If I, as a musician, were to play a folk song, they would say: "How great, it has a touch of jazz!" On the other hand, with the guitar, even the voice, you have a little more versatility ", postulates the musician.
Tracklist:
01. Ramiro Flores, Hernan Jacinto, Pablo Gonzalez – Preludio a la Siesta de un Curupí
02. Ramiro Flores, Hernan Jacinto, Pablo Gonzalez – El Ami 8 Oxidado
03. Ramiro Flores, Hernan Jacinto, Pablo Gonzalez – El Sol
04. Ramiro Flores, Hernan Jacinto, Pablo Gonzalez – Sobre el Cielo Plateado del Atardecer (Dubai)
05. Ramiro Flores, Hernan Jacinto, Pablo Gonzalez – Separadori
06. Ramiro Flores, Hernan Jacinto, Pablo Gonzalez – Parlante
07. Ramiro Flores, Hernan Jacinto, Pablo Gonzalez – Tauro
08. Ramiro Flores, Hernan Jacinto, Pablo Gonzalez – Generador
09. Ramiro Flores, Hernan Jacinto, Pablo Gonzalez – Intro el Sol
Download:
https://subyshare.com/be5u38xkxav4/Ramir0Fl0resHernnJacint0Pabl0G0nzlezTaur0202124441.rar.html