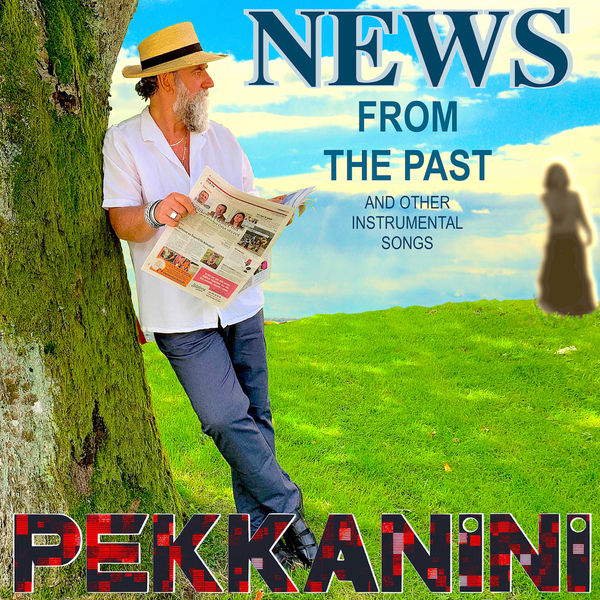 Pekkanini – News from the Past and Other Instrumental Songs (2021)
FLAC (tracks) 24 bit/44,1 kHz | Time – 38:29 minutes | 466 MB | Genre: Alternativ, Indie
Studio Masters, Official Digital Download | Front Cover | © PEKKANINI
For many musicians, the passion of the acoustic art form is a life's work and almost a purpose. Artists literally live for music and consistently deliver musical art in various projects over decades. A special case is the Swedish artist Pekka Lunde, who is now releasing his latest album News From The Past And Other Instrumental Songs on the rock community under his stage name Pekkanini. The artist from Gothenburg, Sweden, has been on the road since the 1970s and from the mid-1970s to the 1980s released a lot of instrumental music albums, toured Scandinavia and a handful of albums with the Swedish rock band Ensamma Hjärtan (in German: Die einsamen Hearts). In 1982, Pekkanini, who has composed more than a hundred plays in his career, released his first solo album. Here, Pekka Lunde is a musically and instrumentally versatile artist who, in addition to playing the guitar, bass or keyboard, also masters the theremin. This instrument played a key role in the albums Theremins In The Jukebox (2012) and Theremin Tunes played in Odd Bars (2013). Last year, Pekka Lunde released his album Once Upon A Time in My Town, his last album as Pekkanini Successor to News From The Past and Other Instrumental Songs on April 11th. With his musical skills, which should also be mentioned in view of the fantastic sound design, Pekkanini aka. Pekka Lunde has already cleared quite a few prizes. In 2010 he won The People's Music Award, or received the silver medal at last year's Global Music Award.
Tracklist:
01-Greetings from Far Away
02-News from the Past
03-(a Short Song About) Making Plans
04-Take a Walk, Pass a Monastery, Hop on a Bus
05-I Remember Afternoons
06-Magnificent Earth
07-(a Short Song About) High Flying Thoughts
08-Solo Dance
09-That Old Evening Game
10-Days of Wonder
11-(a Short Song About) Broken Promises
12-Goodbye / See You Soon
Download:
https://subyshare.com/kamej7acmbvr/PekkaniniNewsfr0mthePastand0therInstrumentalS0ngs202124441.rar.html