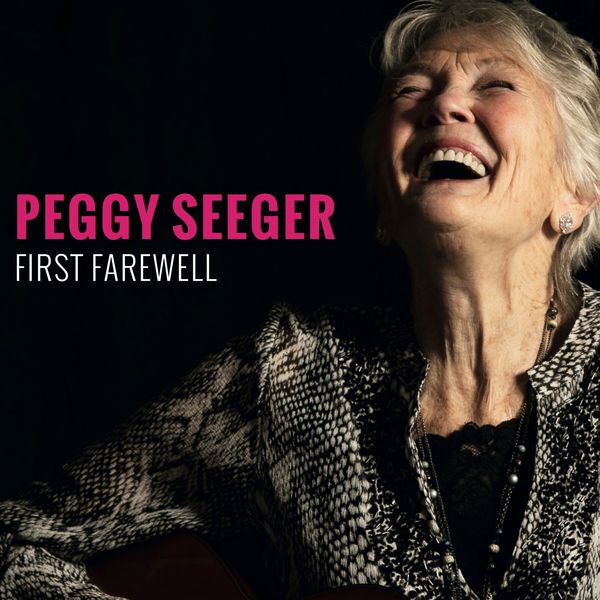 Peggy Seeger – First Farewell (2021)
FLAC (tracks) 24 bit/44,1 kHz | Time – 31:14 minutes | 301 MB | Genre: Folk
Studio Masters, Official Digital Download | Front Cover | © Red Grape Records
'First Farewell' will likely be Peggy Seeger's final original solo album, but mellowing is not her style and she's not going quietly. Her remarkable 24th solo album underscores her importance & continued relevance as a songwriter and performer, cementing her place as one of the most uncompromising and inspiring female artists of any genre and age.
Foremost, Peggy Seeger is a passionate advocate of the ability of music and community to change lives. With storytelling running through her bones and an unshakable belief that music is activism, these eleven new songs deliver powerful tales both personal and political: Life-long love; the invisibility of old age; the joys of not giving a damn anymore; loneliness; young male suicide; modern slavery; social media addiction and a tongue in cheek twist on the Cinderella story.
Despite some serious topics, 'First Farewell' expresses Peggy's indefatigable optimism, inquisitiveness and sheer lust for life. A deep love runs through it from start to finish, leavened with a healthy dose of wry self-knowledge.
First Farewell is the first to be written and recorded entirely with Peggy's immediate family members – sons Calum and Neill MacColl (established musicians & songwriters) and daughter-in-law Kate St John (Dream Academy). It's also her first album to reference her roots as a classically trained pianist rather than entirely as a folk musician. The simple piano arrangements hark back to the avant-garde compositions of her mother, the Guggenheim fellowship composer Ruth Crawford Seeger.
Tracklist:
1. Peggy Seeger – Dandelion and Clover
2. Peggy Seeger – The Invisible Woman
3. Peggy Seeger – Lubrication
4. Peggy Seeger – All in the Mind
5. Peggy Seeger – We Are Here
6. Peggy Seeger – The Puzzle
7. Peggy Seeger – Lullabies for Strangers
8. Peggy Seeger – One of Those Beautiful Boys
9. Peggy Seeger – Tree of Love
10. Peggy Seeger – How I Long for Peace
11. Peggy Seeger – Gotta Get Home by Midnight
Download:
https://subyshare.com/m9ls2qhc3yba/PeggySeegerFirstFarewell202124441.rar.html