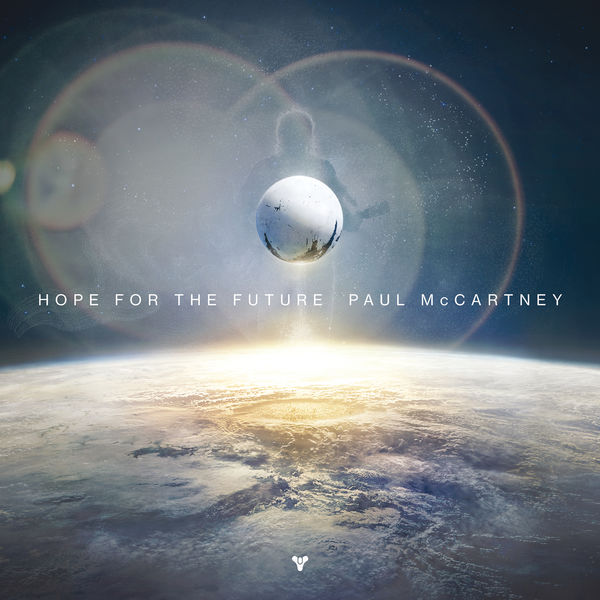 Paul McCartney – Hope For The Future (2014)
FLAC (tracks) 24 bit/44,1 kHz | Time – 23:09 minutes | 268 MB | Genre: Rock
Studio Masters, Official Digital Download | Front Cover | © Paul McCartney Catalog
Hope for the Future is a song written and composed by the famed Beatles member Paul McCartney. It was released digitally on December 8, 2014. It was also later revealed that the song was apart of the musical suite Music of the Spheres, which was released digitally with Vinyl preorders of The Music of Destiny Vol. 1 on June 1, 2018. Talking about the writing process for the single, Paul said:
When you're writing something like "Hope For The Future", which is custom made, it is like doing a portrait for someone. You have to use your imagination and work out what they need, what they're going to want and then what you want to give them. Then you've got to combine those three things into something that you still think maintains integrity. So in the game you're basically trying to save Earth from the invaders, the aliens, so that suggested to me the 'hope for the future' idea and I went from there. Then I thought it is not just a game song, this will get played outside the game so it has got to be stand alone too, you can't have references to aliens or people will think 'what's he talking about?' So it had to have its own stand alone meaning and integrity.
Tracklist:
1. Paul McCartney – Hope For The Future (Main)
2. Paul McCartney – Hope For The Future (Thrash)
3. Paul McCartney – Hope For The Future (Beatsession Mix)
4. Paul McCartney – Hope For The Future (Jaded Mix)
5. Paul McCartney – Hope For The Future (Mirwais Mix)
Download:
https://subyshare.com/qeydovnhc816/PaulMcCartneyH0peF0rTheFuture201424441.rar.html