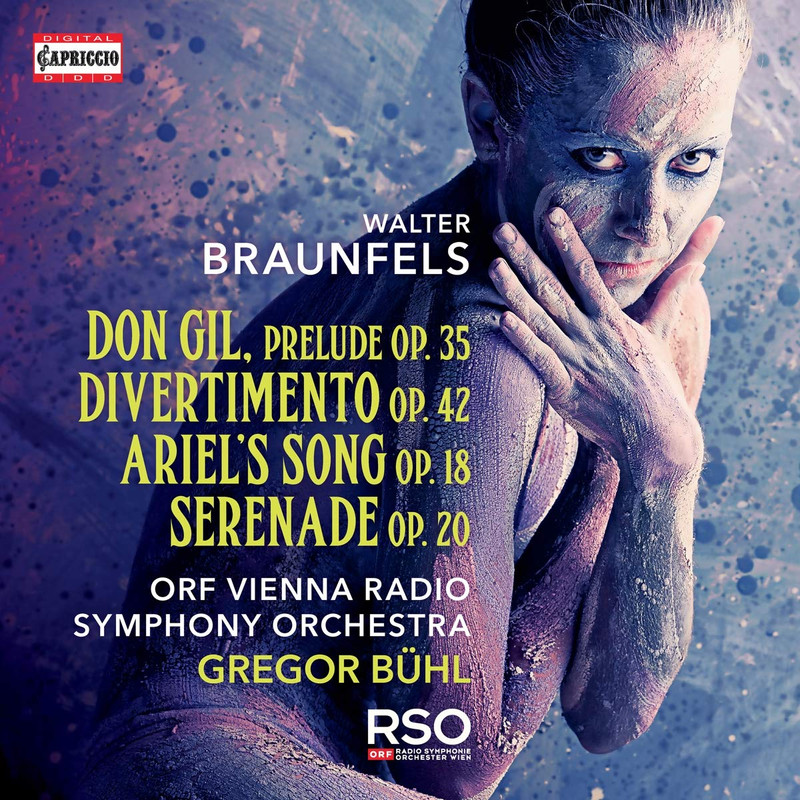 ORF Vienna Radio Symphony Orchestra & Gregor Bühl – Orchestral Works (2021)
FLAC (tracks) 24 bit/96 kHz | Time – 59:07 minutes | 1,01 GB | Genre: Classical
Studio Masters, Official Digital Download | Digital Booklet, Front Cover | © Capriccio
Slightly the audience remember that Im as a descendant of writing tonal music still alive and continue composing. (Walter Braunfels, 1946) Walter Braunfels is a composer whose music died twice: Once when the Nazis declared his music degenerate art. Then again when post-war Germany had little use for the various schools of tonal music; when the arbiters of taste considered any form of romantic music almost the whole pre-war aesthetic to be tainted. This 9th release of Capriccios Braunfels Edition shows us also an open-minded composer who experimented with Jazz elements in his Divertimento for radio-orchestra in 1929.
Tracklist:
01. ORF Vienna Radio Symphony Orchestra & Gregor Bühl – Braunfels: Don Gil von den grünen Hosen, Op. 35: Prelude
02. ORF Vienna Radio Symphony Orchestra & Gregor Bühl – Braunfels: Divertimento, Op. 42: I. Mäßig bewegt
03. ORF Vienna Radio Symphony Orchestra & Gregor Bühl – Braunfels: Divertimento, Op. 42: II. Gemessen, doch immer bewegt
04. ORF Vienna Radio Symphony Orchestra & Gregor Bühl – Braunfels: Divertimento, Op. 42: III. Langsam
05. ORF Vienna Radio Symphony Orchestra & Gregor Bühl – Braunfels: Divertimento, Op. 42: IV. Zeitmaß der Sarabande
06. ORF Vienna Radio Symphony Orchestra & Gregor Bühl – Braunfels: Divertimento, Op. 42: V. Sehr lebhaft
07. ORF Vienna Radio Symphony Orchestra & Gregor Bühl – Braunfels: Ariels Gesang, Op. 18
08. ORF Vienna Radio Symphony Orchestra & Gregor Bühl – Braunfels: Serenade in E-Flat Major, Op. 20: I. Leicht bewegt
09. ORF Vienna Radio Symphony Orchestra & Gregor Bühl – Braunfels: Serenade in E-Flat Major, Op. 20: II. Lebhaft, ausgelassen
10. ORF Vienna Radio Symphony Orchestra & Gregor Bühl – Braunfels: Serenade in E-Flat Major, Op. 20: III. Ruhig
11. ORF Vienna Radio Symphony Orchestra & Gregor Bühl – Braunfels: Serenade in E-Flat Major, Op. 20: IV. Die Achtel fast so rasch wie bisher
Download:
https://subyshare.com/llroe1eooqgh/0RFViennaRadi0Symph0ny0rchestraGreg0rBhl0rchestralW0rks20212496.part1.rar.html
https://subyshare.com/dhxdpimr2jxv/0RFViennaRadi0Symph0ny0rchestraGreg0rBhl0rchestralW0rks20212496.part2.rar.html