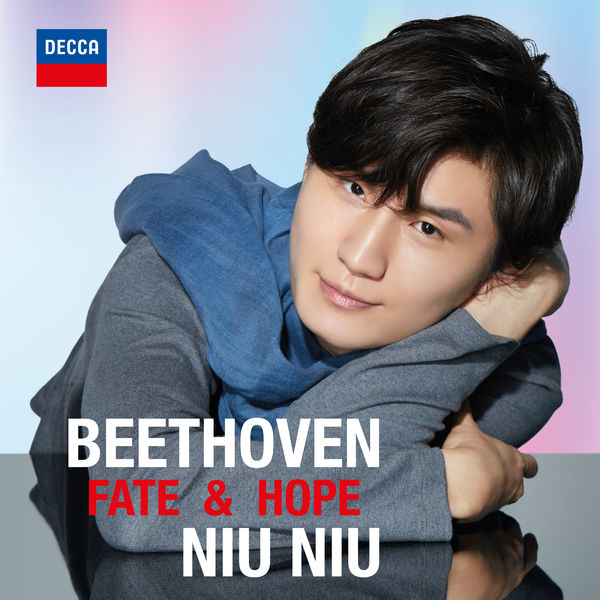 Niu Niu – FATE & HOPE (2021)
FLAC (tracks) 24 bit/96 kHz | Time – 01:14:40 minutes | 1,18 GB | Genre: Classical
Studio Masters, Official Digital Download | Front Cover | © Universal Music Ltd.
Chinese pianist Niu Niu has announced he will release his new album Fate & Hope on 7 May 2021. The recording features Liszt's extraordinary solo piano transcription of Beethoven's epic Fifth Symphony, digitally released today, Beethoven's 'Pathétique' and 'Moonlight' sonatas and Niu Niu's debut composition Hope.
"The theme of my album is fate and hope," explained Niu Niu. "Obviously Hope is the title of my debut composition that I have placed at the end of this album but in the symphony alone, playing through the four movements, I also felt that progress of fate and ending with hope. It's about finally arriving somewhere that you feel satisfied, fulfilled and relieved. I think this symphony gives us a lot of soothing in our hearts – and, actually, Beethoven's music overall is really what we need during this time."
Niu Niu, born Zhang Shengliang, was a child prodigy who attracted attention early on both in China and the U.S., where he was partly trained. In his early 20s when this album appeared in 2021, he has been signed to the Decca label and is making moves to step into a real starring role. His playing has sometimes been criticized as hard and lacking in subtlety, but his faults become virtues here; the Franz Liszt transcriptions of Beethoven's symphonies, in general, and specifically of the Symphony No. 5 in C minor, Op. 67, heard here, Niu Niu's performance gives an idea why this transcription would have been the thrill of a lifetime for anyone lucky enough to hear it in Liszt's time. He combines pure technical chops, a full appreciation of the Liszt score's over-the-top qualities, and an urgent pacing that keeps everything moving rapidly forward. There are optional expert-level passages in the score, marked "ossia," and Niu Niu takes these confidently. Niu Niu might even achieve what's promised by the grandiloquent Fate & Hope title and by the Romantic-fashion improvisation that closes out the program. The rest is made up by the Piano Sonata No. 8 in C minor, Op. 13, and the Piano Sonata No. 14 in C sharp minor, Op. 27, No. 2, and although there is nothing in Niu Niu's readings here that will hang in the mind, the precision and power are impressive. The Liszt Beethoven Fifth, however, will indeed hang in the mind, and there is not the profusion of recordings of this work that there ought to be. Bravo.
Tracklist:
1. Niu Niu – I. Allegro con brio
2. Niu Niu – II. Andante con moto
3. Niu Niu – III. Scherzo. Allegro – Trio
4. Niu Niu – IV. Allegro
5. Niu Niu – I. Grave – Allegro di molto e con brio
6. Niu Niu – II. Adagio cantabile
7. Niu Niu – III. Rondo. Allegro
8. Niu Niu – I. Adagio sostenuto
9. Niu Niu – II. Allegretto
10. Niu Niu – III. Presto agitato
11. Niu Niu – Niu Niu: Impromptu No. 1 "Hope"
Download:
https://subyshare.com/l6dlwxensjcj/NiuNiuFATEH0PE20212496.part1.rar.html
https://subyshare.com/u9g1j9peeien/NiuNiuFATEH0PE20212496.part2.rar.html