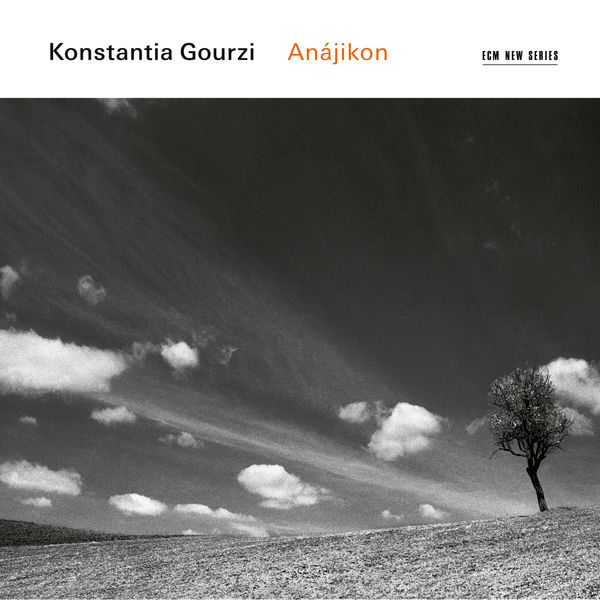 Nils Monkemeyer – Anájikon (2021)
FLAC (tracks) 24 bit/48 kHz | Time – 50:38 minutes | 465 MB | Genre: Classical
Studio Masters, Official Digital Download | Digital Booklet, Front Cover | © ECM New Series
"Anajikon", the second ECM album after "Music for piano and string quartet", by Athens-born and Munich-based Konstantia Gourzi, incorporates her chamber and orchestral music of the past decade. The composer also conducts the Lucerne Academy Orchestra here: "I see composing and conducting as a whole, as an inseparable relationship", she says.
Gourzi is particularly concerned with making connections between the arts, which also relates to the question of her own artistic identity and the influence of her origins. In Gourzi's sound language, elements of different musical traditions repeatedly merge, and East and West enter into a dialogue.
This album presents three of her compositions: her third String Quartet, "Anajikon", her orchestral piece Ny-el (commissioned by the Lucerne Festival, in August 2016 with the orchestra of the Lucerne Festival Academy) as well as Hommage a Mozart, three Dialogues. Her works are performed on this new recording by Nils Mönkemeyer (viola); William Youn (piano), the Lucerne Academy Orchestra and the Minguet Quartett.
"Anajikon" is preceded by the album "Music for piano and string quartet", which presented the composer's work for the first time. UK magazine Gramophone described the album as "An absorbing introduction to an eminently worthwhile composer".
Tracklist:
1. Nils Monkemeyer – I. Con eleganza, intense, tanzend
2. Nils Monkemeyer – II. Singing, sostenuto, dreamish
3. Nils Monkemeyer – III. Scherzoso, ma calmo
4. Lucerne Academy Orchestra – I. Eviction
5. Lucerne Academy Orchestra – II. Exodus
6. Lucerne Academy Orchestra – III. Longing
7. Lucerne Academy Orchestra – IV. The White Garden
8. Minguet Quartett – I. The Blue Rose
9. Minguet Quartett – II. The Blue Bird
10. Minguet Quartett – IIIa. The Blue Moon – The Bright Side
11. Minguet Quartett – IIIb. The Blue Moon – Turning
12. Minguet Quartett – IIIc. The Blue Moon – The Dark Side
Download:
https://subyshare.com/ab9xw31oewdh/NilsM0nkemeyerAnjik0n20212448.rar.html