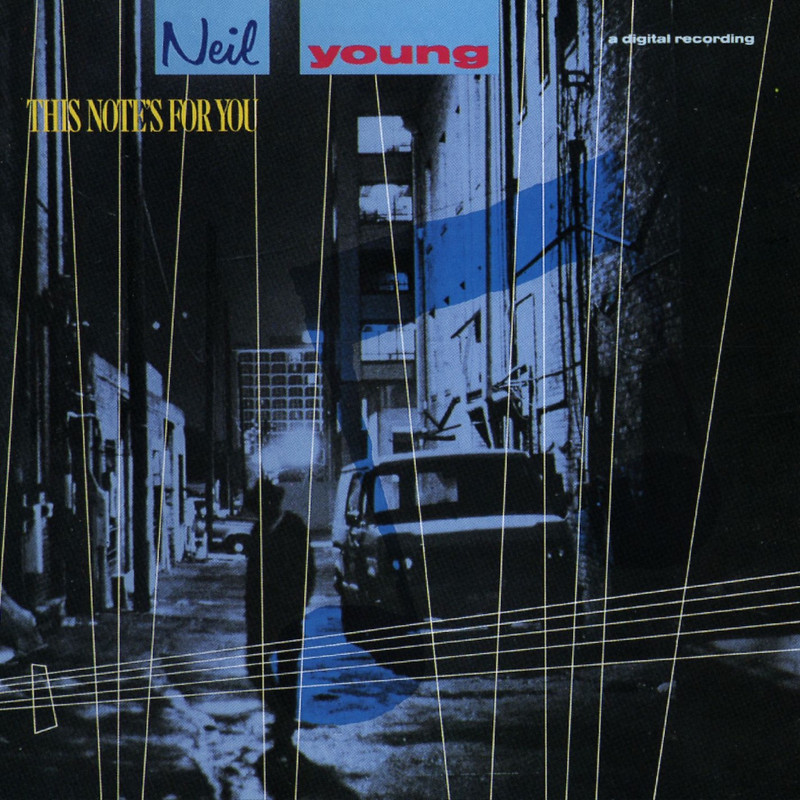 Neil Young – This Note's for You (1998/2019)
FLAC (tracks) 24 bit/192 kHz | Time – 39:12 minutes | 1,22 GB | Genre: Rock
Studio Masters, Official Digital Download | Front Cover | © Reprise
The 16th studio album from Neil Young, This Note's For You was released in 1988 and was originally credited to Young & The Bluenotes. The overall theme of the album relates to the commercialism of rock and roll. The video for the title track was basically a parody of corporate rock and advertising which featured a Michael Jackson look-alike whose hair catches fire. The video was nominated for a Grammy in the category of "Best Concept Video" in 1989.
"A collective groan from Neil Young fans could be heard when it was announced that, as his return to Reprise Records, Young was engaging in yet another genre experiment, this time recording blues and R&B with a six-piece horn section. If Landing on Water and Life had been lackluster, at least they hadn't been as embarrassing as Young's forays into rockabilly (Everybody's Rockin') and techno (Trans). And if you took This Note's for You on its own genre terms, it could be just as laughable. A song like "Sunny Inside," with its marching rhythm and charging horn charts, seemed to demand a forceful, gritty singer on the order of Wilson Pickett, and Young's watery tenor just didn't cut it. But the album was only half up-tempo numbers; the other half was bluesy ballads for which Young's singing was effective and on which he sounded more personally involved than he had in years. And even on the rockers, his sense of humor often carried the day. This Note's for You was the best of Young's stylistic side trips because it was the only one in which the style augmented his own instead of overwhelming him. The songs were mediocre, but the playing was spirited. The album earned much better reviews than Young had gotten lately, largely because critics tend to stand in awe of the blues in whatever form it appears. And Young got further kudos due to his contretemps with MTV when the video channel first declined to program a clip for the title song because it featured parodies of popular MTV artists and commercial sponsors, then caved in and named it Best Video of the Year. Lost in all that hoopla, however, was that record buyers never came to the party. This Note's for You was another commercial failure for Young, and it was apparent that, to lure back his audience, he would have to go back to making the kind of music his fans had liked a decade before." (William Ruhlmann, AMG)
Tracklist:
1. Neil Young – Ten Men Workin'
2. Neil Young – This Note's for You
3. Neil Young – Coupe de Ville
4. Neil Young – Life in the City
5. Neil Young – Twilight
6. Neil Young – Married Man
7. Neil Young – Sunny Inside
8. Neil Young – Can't Believe Your Lyin'
9. Neil Young – Hey Hey
10. Neil Young – One Thing
Download:
https://subyshare.com/wqcb1ovc3cdr/NeilY0ungThisN0tesf0rY0u1998201924192.part1.rar.html
https://subyshare.com/s5j3bhhrgarw/NeilY0ungThisN0tesf0rY0u1998201924192.part2.rar.html