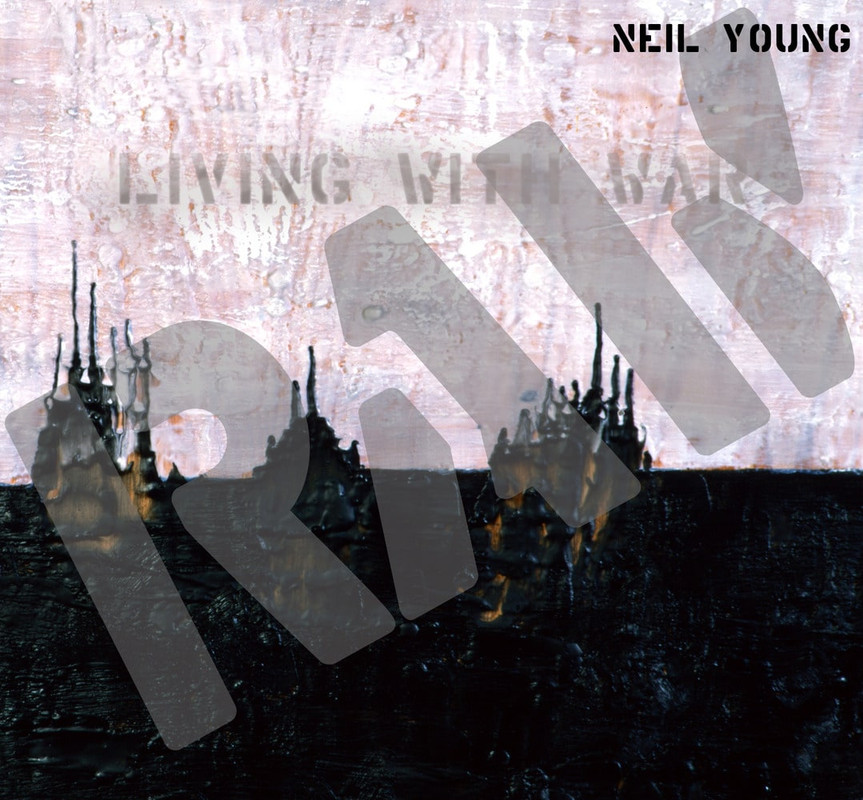 Neil Young – Living with War – In the Beginning (2006/2015)
FLAC (tracks) 24 bit/192 kHz | Time – 38:52 minutes | 1,28 GB | Genre: Rock
Studio Masters, Official Digital Download | Front Cover | © Reprise
Living with War – In the Beginning is a studio album by Neil Young, released in 2006. It is a stripped-down version of Young's 2006 album Living with War. The album includes first mixes of the live trio recordings, made the day of recording.
The album's lyrics, titles, and conceptual style are highly critical of the policies of the George W. Bush administration. Written and recorded over the course of only nine days in March and April 2006, its lyrics are in line with the early 1960s albums of folk artists such as Phil Ochs and Bob Dylan.
On this version of the album, the sound is straight-from-the-source, captured live in the studio exactly the way it was recorded, without the backing instrumentation and choral accompaniment found on the original release.
Tracklist:
1. Neil Young – After the Garden
2. Neil Young – Living with War
3. Neil Young – The Restless Consumer
4. Neil Young – Shock and Awe
5. Neil Young – Families
6. Neil Young – Flags of Freedom
7. Neil Young – Let's Impeach the President
8. Neil Young – Lookin' for a Leader
9. Neil Young – Roger and Out
Download:
https://subyshare.com/2zf88pfrl3d5/NeilY0ungLivingwithWarIntheBeginning2006201524192.part1.rar.html
https://subyshare.com/eshff1hbaluf/NeilY0ungLivingwithWarIntheBeginning2006201524192.part2.rar.html