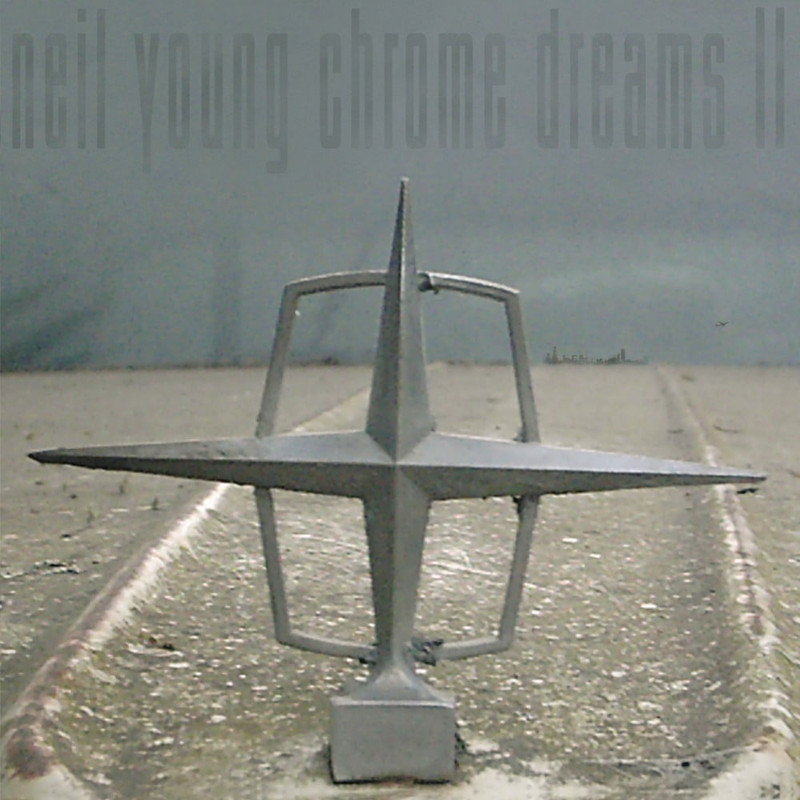 Neil Young – Chrome Dreams II (2007/2020)
FLAC (tracks) 24 bit/96 kHz | Time – 01:06:18 minutes | 1,29 GB | Genre: Rock
Studio Masters, Official Digital Download | Front Cover | © Reprise
Chrome Dreams II is the 28th studio album by Canadian musician Neil Young. The album name references Chrome Dreams, a legendary Neil Young album from 1977 that had originally been scheduled for release but was shelved in favor of American Stars 'N Bars.
Chrome Dreams II was produced by The Volume Dealers (Neil Young & Niko Bolas), and features the ensemble of Crazy Horse drummer Ralph Molina, pedal steel guitarist and dobro player Ben Keith (Harvest, Comes A Time, Harvest Moon) and bassist Rick Rosas (Freedom, Living With War, This Note's for You). A horn section, The Blue Note Horns, appear on one track, "Ordinary People," while the Young People's Chorus of New York City appear on "The Way." Most of the recording was done live with few overdubs at Feelgood's Garage studio near Redwood City, California, with two vintage gas pumps out front and vintage studio gear inside.
"It's an album with a form based on some of my original recordings, with a large variety of songs, rather than one specific type of song. Where Living with War and Everybody's Rockin' were albums focused on one subject or style, Chrome Dreams II is more like After the Gold Rush or Freedom, with different types of songs working together to form a feeling. Now that radio formats are not as influential as they once were, it's easier to release an album that crosses all formats with a message that runs through the whole thing, regardless of the type of song or sound.
Some early listeners have said that this album is positive and spiritual. I like to think it focuses on the human condition. Like many of my recordings, this one draws on earlier material here and there. I used to do that a lot back in the day. Some songs, like 'Ordinary People,' need to wait for the right time. I think now is the right time for that song and it lives well with the new songs I have written in the past few months. I had a blast making this music."
– Neil Young
Tracklist:
1. Neil Young – Beautiful Bluebird
2. Neil Young – Boxcar
3. Neil Young – Ordinary People
4. Neil Young – Shining Light
5. Neil Young – The Believer
6. Neil Young – Spirit Road
7. Neil Young – Dirty Old Man
8. Neil Young – Ever After
9. Neil Young – No Hidden Path
10. Neil Young – The Way
Download:
https://subyshare.com/e65w26kepjyg/NeilY0ungChr0meDreamsII200720202496.part1.rar.html
https://subyshare.com/ww4ahzvjunhp/NeilY0ungChr0meDreamsII200720202496.part2.rar.html