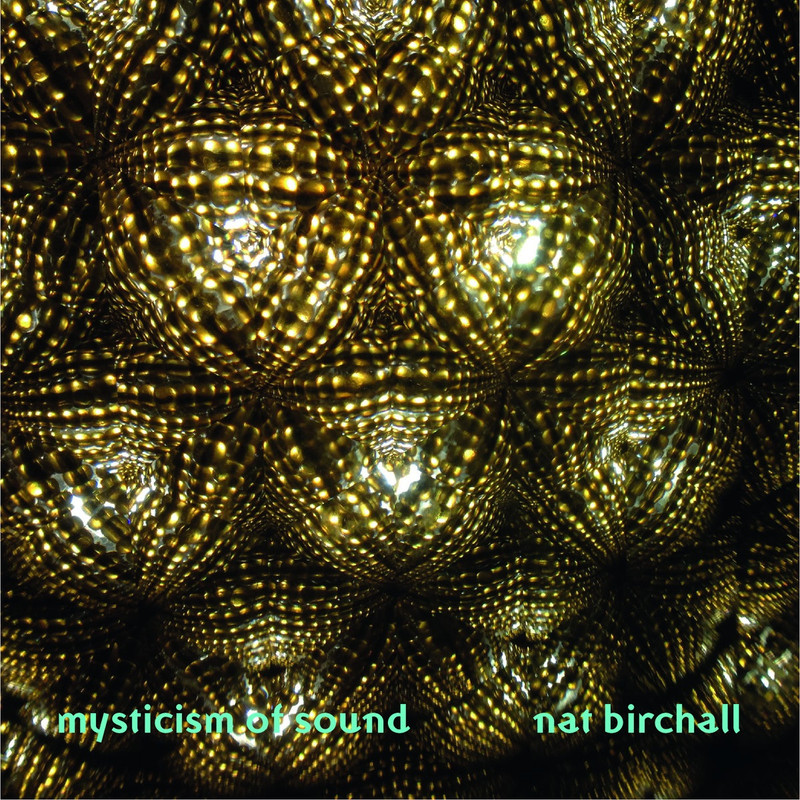 Nat Birchall – Mysticism of Sound (2020)
FLAC (tracks) 24 bit/44,1 kHz | Time – 41:36 minutes | 413 MB | Genre: Jazz
Studio Masters, Official Digital Download | Front Cover | © Ancient Archive of Sound
UK jazz maestro Nat Birchall plays all the instruments – tenor & soprano saxophone, bass clarinet, Korg Minilogue synth, bass, drums, hand drums, bells, shaker – all sorts! The result is a sound you have never heard before. Prepared for an intense listening experience!
"I've never loved the synthesizer, with one very notable exception which is when it's played by Sun Ra. When he plays it I could listen all day, and often do. When the lockdown began I had to think of ways to try to generate some income. My first thought was to record a solo saxophone album and sell it just as a download, thereby avoiding the need to go to a studio (impossible in the lockdown of course) and avoiding the need to have CDs or LPs pressed. (It was still uncertain whether pressing plants would continue to operate or maybe Post Offices would close like they had in France) I'm not sure just exactly how I got here but after a week or so of recording solo saxophone I had decided to get a small, cheap synth, the Korg Minilogue, and tried for something a little different, using Sun Ra-inspired sound concepts as a starting point."
"I'd already bought a single basic microphone, a preamp/interface and a digital recording workstation so when the synth arrived I got to work. In two hours I had a "test" track finished, it was only 47 seconds long but it's actually the first track on this album. The music just happened largely by itself and ten days later I had enough music for an album. Even though I was still aiming to make a download-only album I was so surprised by the results that I decided to press it on vinyl. I even played drums on some of the tracks, something I've never ever done before, even though there's a kit at home (which is really my daughter's…) I've only ever tried to play reggae on it. But the jazz just happened somehow, I have no explanation for it. Although I admit it's not the best drumming you're ever likely to hear it serves its purpose. And I'm not an engineer by any means, even though I've sat next to the engineers on practically every one of my albums when mixing and I've added my not inconsiderable input I've never actually twiddled a knob and am still pretty clueless when it comes to "hands on" engineering."
"But I know about sound, or the sound that I like at least. So I gave it a shot, and once it was mixed I had a go at mastering it. So here it is, this is truly a "solo" album because I did every bit of it (even the photo and sleeve design…) myself, so I have no one else to blame if it flops! And it's kind of Sun Ra inspired but I don't think the music sounds like that, except for maybe some of the synth sounds. But it's music which means a lot to me, the Sun Ra quote on the cover goes some way to explain why that is but is only part of the Immeasureable Equation. Thanks for listening!"
Tracklist:
1. Intro-Pyramidion (00:47)
2. Cosmic Visitant (05:03)
3. Mysticism Of Sound (04:40)
4. Celestial Spheres (06:12)
5. Space-Time Vortex (03:27)
6. Dance Of The Sun God (05:47)
7. Omniscient Beings (04:25)
8. Inner Pathway (05:18)
9. Outer Realm (05:59)
Download:
https://subyshare.com/9mj35lk3v2h3/NatBirchallMysticism0fS0und202024441.rar.html