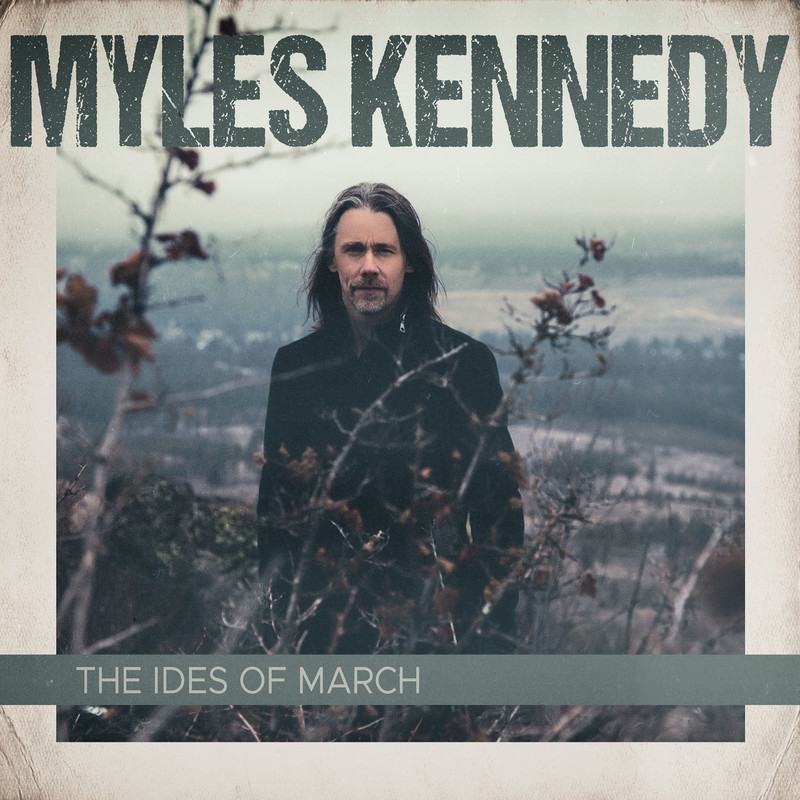 Myles Kennedy – The Ides of March (2021)
FLAC (tracks) 24 bit/44,1 kHz | Time – 51:29 minutes | 631 MB | Genre: Country Rock
Studio Masters, Official Digital Download | Front Cover | © Napalm Records Handels GmbH
Iconic frontman and instrumentalist Myles Kennedy (Alter Bridge, Slash ft. Myles Kennedy & The Conspirators) proves that tumultuous downtime can spark creative genius with The Ides Of March – the long-anticipated full-length follow up to his 2018 solo debut, Year Of The Tiger. The Ides Of March once again showcases the organic side of Kennedy's musical spectrum and one-of-a-kind voice, but while bright inclusions of lap steel and mandolin have replaced some of the pummeling kick drum and downtuned electric riffage his other renowned projects are known for, each of its offerings maintain the same steadfast energy that never relents. Fluxing between heritage rock outcries featuring Jimmy Page-worthy solos, and stripped-down, bluesy beckonings, the album manifests as an uplifting refresher arriving when society needs it most. Lyrically, the album's 11 unique offerings embrace all listeners, championing themes of unity and solidarity over separation and spite, allowing the sonic warmth of each track to stand out. The Ides Of March doubles down on the charging roots rock vibes of its predecessor while exuding an aura of tenderness and inner peace – radiating the sorely needed, uplifting spirit of Americana rock.
The follow-up to their 2018 debut Year of the Tiger, The Ides of March is the sophomore album from Washington musician and former Alter Bridge frontman Myles Kennedy. Taking notes from its roots rock predecessor and adding more classic, guitar-charged energy, the project focuses on lyrical themes of unity and perspective. Previewed by the thumping "In Stride," the project was released in May 2021.
Tracklist:
1. Get Along (04:12)
2. A Thousand Words (03:41)
3. In Stride (03:47)
4. The Ides of March (07:39)
5. Wake Me When It's Over (04:44)
6. Love Rain Down (05:00)
7. Tell It Like It Is (04:16)
8. Moonshot (04:57)
9. Wanderlust Begins (04:06)
10. Sifting Through the Fire (04:26)
11. Worried Mind (04:41)
Download:
https://subyshare.com/ti8akd801nld/MylesKennedyTheIdes0fMarch202124441.rar.html