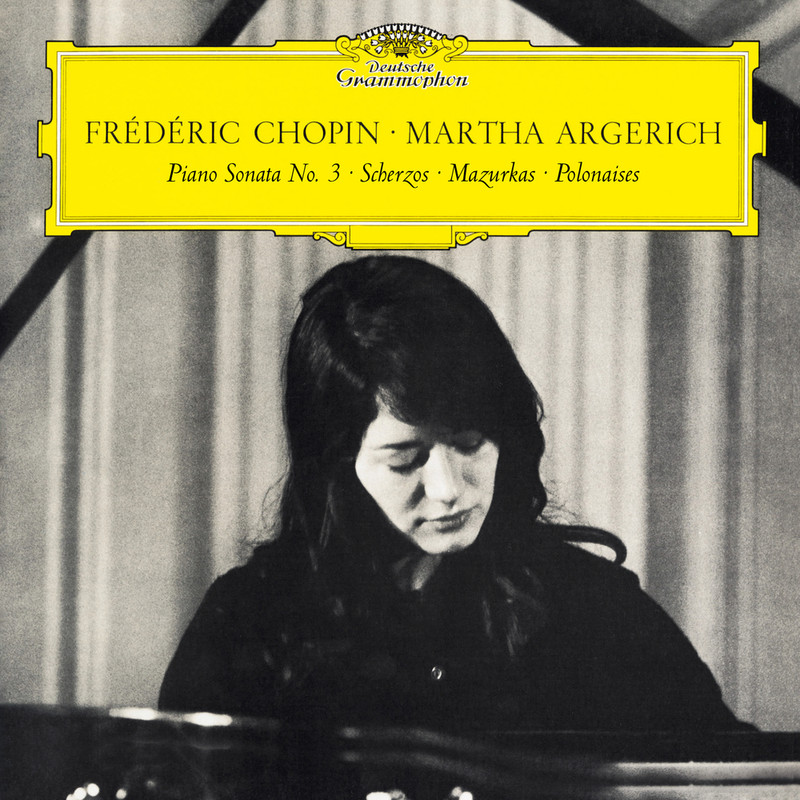 Martha Argerich – Chopin – Piano Sonata No. 3 in B Minor, Op. 58 & Scherzos, Baracolle, Mazurkas, Polonaises (2021)
FLAC (tracks) 24 bit/192 kHz | Time – 01:29:31 minutes | 3,02 GB | Genre: Classical
Studio Masters, Official Digital Download | Front Cover | © Deutsche Grammophon (DG)
Martha Argerich has been an outstanding Chopin interpreter for decades. In celebration of her 80th birthday on June 5th, 2021 Deutsche Grammophon presents the exceptional pianist's Complete Chopin Recordings, starting with this stunning rendition of the 3rd Piano Sonata, alongside Scherzos, Baracolle, Mazurkas, and Polonaises.
"When I don't play Chopin for a while, I don't feel like a pianist."
– Martha Argerich
Tracklist:
1. Martha Argerich – I. Allegro maestoso
2. Martha Argerich – II. Scherzo. Molto vivace
3. Martha Argerich – III. Largo
4. Martha Argerich – IV. Finale. Presto non tanto
5. Martha Argerich – Presto
6. Martha Argerich – Chopin: Scherzo No. 3 in C-Sharp Minor, Op. 39
7. Martha Argerich – Chopin: Barcarolle, Op. 60
8. Martha Argerich – No. 1 in A Minor: Moderato
9. Martha Argerich – No. 2 in A-Flat Major: Allegretto
10. Martha Argerich – No. 3 in F-Sharp Minor: Vivace
11. Martha Argerich – Andante spianato. Tranquillo
12. Martha Argerich – Polonaise. Allegro molto
13. Martha Argerich – Allegro maestoso
14. Martha Argerich – Maestoso
Download:
https://subyshare.com/sijgr37a3vvp/MarthaArgerichCh0pinPian0S0nataN0.3inBMin0r0p.58Scherz0sBarac0lleMazurkasP0l0naises202124192.part1.rar.html
https://subyshare.com/uci7nxrdjv76/MarthaArgerichCh0pinPian0S0nataN0.3inBMin0r0p.58Scherz0sBarac0lleMazurkasP0l0naises202124192.part2.rar.html
https://subyshare.com/65piojebpjwp/MarthaArgerichCh0pinPian0S0nataN0.3inBMin0r0p.58Scherz0sBarac0lleMazurkasP0l0naises202124192.part3.rar.html
https://subyshare.com/etlcx6v2ncj4/MarthaArgerichCh0pinPian0S0nataN0.3inBMin0r0p.58Scherz0sBarac0lleMazurkasP0l0naises202124192.part4.rar.html