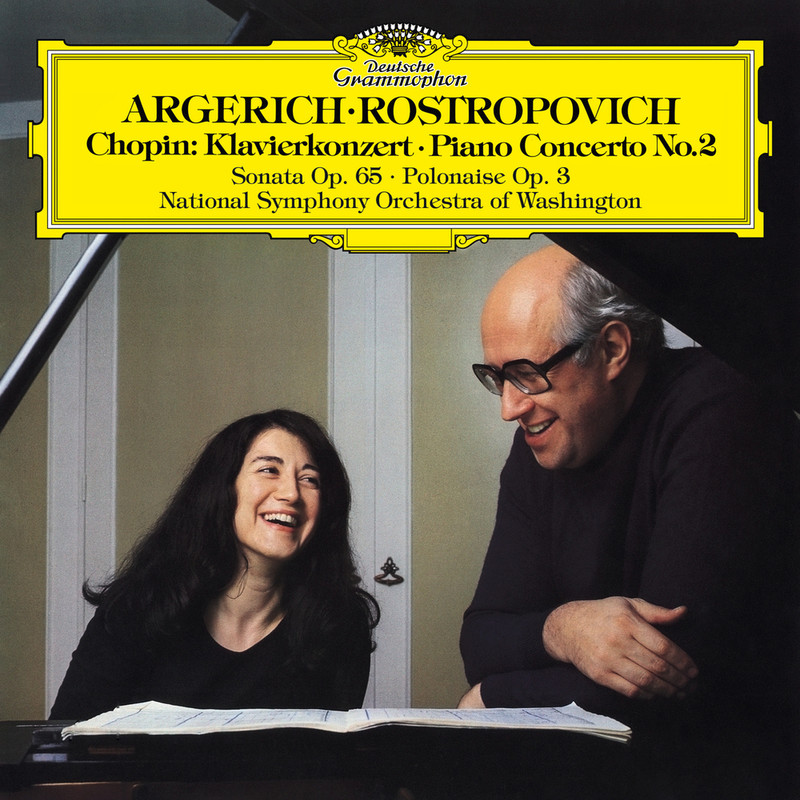 Martha Argerich – Chopin – Piano Concerto No. 2 in F Minor, Op. 2, Introduction & Polonaise brillante (2021)
FLAC (tracks) 24 bit/192 kHz | Time – 01:08:08 minutes | 2,32 GB | Genre: Classical
Studio Masters, Official Digital Download | Front Cover | © Deutsche Grammophon (DG)
Martha Argerich has been an outstanding Chopin interpreter for decades. In celebration of her 80th birthday on June 5th, 2021 Deutsche Grammophon presents the exceptional pianist's Complete Chopin Recordings, continuing with this collection of rendition where she is joined by the National Symphony Orchestra Washington and Mstislav Rostropovich!
"When I don't play Chopin for a while, I don't feel like a pianist."
– Martha Argerich
Tracklist:
1. Martha Argerich – I. Maestoso
2. Martha Argerich – II. Larghetto
3. Martha Argerich – III. Allegro vivace
4. Martha Argerich – Introduction. Lento – Alla Polacca. Allegro
5. Martha Argerich – I. Allegro moderato
6. Martha Argerich – II. Scherzo. Allegro con brio
7. Martha Argerich – III. Largo
8. Martha Argerich – IV. Finale. Allegro
Download:
https://subyshare.com/r8veksxfn7nn/MarthaArgerichCh0pinPian0C0ncert0N0.2inFMin0r0p.2Intr0ducti0nP0l0naisebrillante202124192.part1.rar.html
https://subyshare.com/fnjovo5c3iga/MarthaArgerichCh0pinPian0C0ncert0N0.2inFMin0r0p.2Intr0ducti0nP0l0naisebrillante202124192.part2.rar.html
https://subyshare.com/s767b9oui2kt/MarthaArgerichCh0pinPian0C0ncert0N0.2inFMin0r0p.2Intr0ducti0nP0l0naisebrillante202124192.part3.rar.html