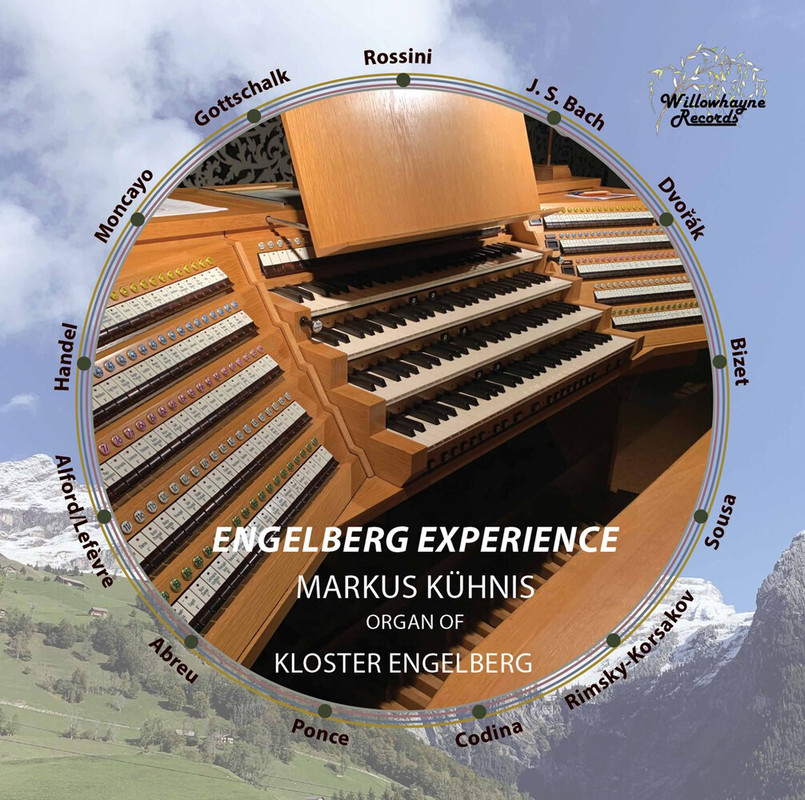 Markus Kühnis – Engelberg Experience (2021)
FLAC (tracks) 24 bit/192 kHz | Time – 01:12:13 minutes | 2,59 GB | Genre: Classical
Studio Masters, Official Digital Download | Digital Booklet, Front Cover | © Willowhayne Records
This release (the latest in Willowhayne Records' Experience series) showcases the organ in the abbey at Engelberg, Switzerland. Built by Goll and restored by Graf, this instrument comprises 9000 pipes, spread over four manuals with 137 stops. Among Markus Kühnis' teachers were Jean Langlais and Hans Vollenweider. This new album is a welcome departure from a traditional organ programme, being instead a collection of the artist's own transcriptions, all of which are played with astonishing virtuosity and are guaranteed to make the listener smile. There is something here for everyone from Rossini's William Tell Overture to Mexican dances.
Tracklist:
1. Markus Kühnis – Overture (Arr. for Organ)
2. Markus Kühnis – No. 9, Sheep May Safely Graze (Arr. for Organ)
3. Markus Kühnis – No. 8, Furiant (Arr. for Organ)
4. Markus Kühnis – No. 11, Petit mari, petite femme
5. Markus Kühnis – No. 12, Le bal
6. Markus Kühnis – The Washington Post (Arr. for Organ)
7. Markus Kühnis – VII. Badinerie (Arr. for Organ)
8. Markus Kühnis – Flight of the Bumblebee (Arr. for Organ)
9. Markus Kühnis – Marcha de Zacatecas (Arr. for Organ)
10. Markus Kühnis – Intermezzo No. 1 (Arr. for Organ)
11. Markus Kühnis – Tico-Tico no Fubá (Arr. for Organ)
12. Markus Kühnis – Gavota (Arr. for Organ)
13. Markus Kühnis – The Stars and Stripes Forever (Arr. for Organ)
14. Markus Kühnis – Colonel Bogey March (Arr. for Organ) – La marche des gendarmes [From "Le gendarme de Saint-Tropez"] [Arr. for Organ]
15. Markus Kühnis – II. Bourrée
16. Markus Kühnis – IV. La Réjouissance
17. Markus Kühnis – Huapango (Arr. for Organ)
18. Markus Kühnis – Tournament Galop (Arr. for Organ)
Download:
https://subyshare.com/70qk5bqvuboi/MarkusKhnisEngelbergExperience202124192.part1.rar.html
https://subyshare.com/11p9epsuabac/MarkusKhnisEngelbergExperience202124192.part2.rar.html
https://subyshare.com/hp9yyxbpdgmq/MarkusKhnisEngelbergExperience202124192.part3.rar.html