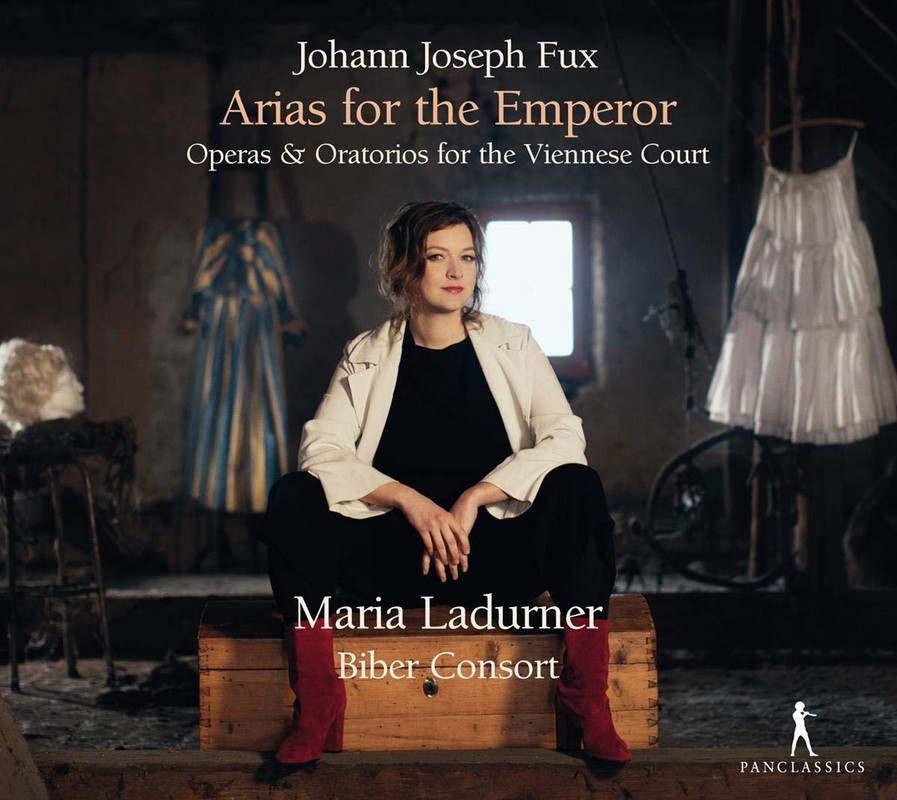 Maria Ladurner & Biber Consort – Arias for the Emperor (2021)
FLAC (tracks) 24 bit/96 kHz | Time – 01:01:12 minutes | 1,04 GB | Genre: Classical
Studio Masters, Official Digital Download | Digital Booklet, Front Cover | © Pan Classics
Johann Joseph Fux (ca. 1660–1741), composer and Kapellmeister at the Viennese Imperial Court, is primarily known for his church and instrumental works. It has been almost completely forgotten that during his lifetime he was also a highly regarded composer for the stage; his operas and oratorios undeservedly relegated to the shadows.
This present recording with the young Austrian soprano Maria Ladurner is therefore more than welcome, giving a somewhat deeper insight into the composer's stage works. It includes a total of nine arias for soprano, some with their accompanying recitatives, taken from operas and oratorios written between 1708 and 1728, a time when music at the Viennese Imperial Court was at its absolute peak. The focus on soprano arias also intends to draw attention to the singers employed at the Viennese Imperial Court – Maria Landini-Conti, Regina Schoonians, Kunigunda Sutter, Faustina Bordoni and Ursula Theresia Holzhauser, some of the outstanding artists of their time.
Tracklist:
01. Maria Ladurner & Biber Consort – Fux: Giunone placata, K. 316 (Excerpts): Sinfonia
02. Maria Ladurner & Biber Consort – Fux: Dafne in Lauro, K. 308 (Excerpts): Recitativo. Se dunque alla virtute
03. Maria Ladurner & Biber Consort – Fux: Dafne in Lauro, K. 308 (Excerpts): Aria. Il voler vincer amore
04. Maria Ladurner & Biber Consort – Fux: Giunone placata, K. 316 (Excerpts): Aria. Io non potea soffrir
05. Maria Ladurner & Biber Consort – Fux: La desposizione dalla croce di Gesù Cristo Salvator nostro, K. 300 (Excerpts): Recitativo. Caro maestro
06. Maria Ladurner & Biber Consort – Fux: La desposizione dalla croce di Gesù Cristo Salvator nostro, K. 300 (Excerpts): Aria. Caro mio Dio
07. Maria Ladurner & Biber Consort – Fux: Il Fonte della salute, aperto dalla grazia nel calvario, K. 293: Aria. Vedi, che il redentor
08. Maria Ladurner & Biber Consort – Fux: Julo Asciano, K. 304: Aria. Sì, vendetta io voglio far
09. Maria Ladurner & Biber Consort – Fux: La decima fatica d'ercole, K. 307: Aria. Qual' il sol in prato
10. Maria Ladurner & Biber Consort – Fux: Orfeo ed Euridice, K. 309: Aria. Rondinella, che tal volta
11. Maria Ladurner & Biber Consort – Fux: Il testamento di nostro Signor Gesù Cristo sul Calvario, K. 299: Aria. Si tempra il mio martir
Download:
https://subyshare.com/i2t9snkdy8j1/MariaLadurnerBiberC0ns0rtAriasf0rtheEmper0rAriasf0rtheEmper0r20212496.part1.rar.html
https://subyshare.com/2avpyc1coe7x/MariaLadurnerBiberC0ns0rtAriasf0rtheEmper0rAriasf0rtheEmper0r20212496.part2.rar.html