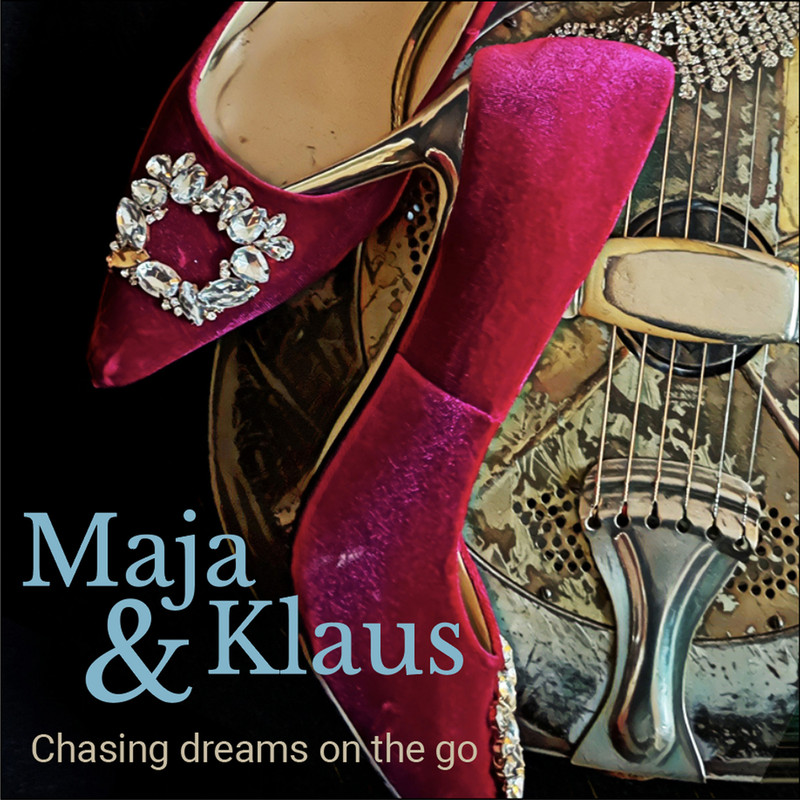 Maja & Klaus – Chasing Dreams on the Go (2021)
FLAC (tracks) 24 bit/44,1 kHz | Time – 52:03 minutes | 450 MB | Genre: Blues
Studio Masters, Official Digital Download | Front Cover | © Maja Kvist
Svendborg: Klaus "Baba" Jensen, local blues musician, has over the past year been extremely productive as Song discs and as a diligent guest in the studio. Last week in the weekly newspaper Svendborg we were able to tell about a new album he has just released with his band, The Tonebones", and now he is releasing together with his girlfriend, Maja Kvist, another disc.
Maja & Klaus, as the duo call themselves, are current with their first release, "Chasing Dreams On the Go", first as EP on the streaming services – and as CD later this spring.
The record contains a total of 14 numbers, with the 10 of them written by Maja Kvist and Klaus "Baba" Jensen himself, the remaining four being good evergreens.
All songs are in the Blues genre with a little sprinkle of jazz. "Chasing Dreams On the Go" is a collection of songs that embrace love and life through good, solid blues, says Maja Kvist in a press release.
Tracklist:
1. Maja & Klaus – Cooking Soul Food
2. Maja & Klaus – Big Shot Daddy
3. Maja & Klaus – Treat Me Like a King
4. Maja & Klaus – Nobody Knows You When You're Down'n Out
5. Maja & Klaus – Diamond Ring
6. Maja & Klaus – Rocking Chair Blues
7. Maja & Klaus – Spoonful
8. Maja & Klaus – Chasing Dreams on the Go
9. Maja & Klaus – Sister
10. Maja & Klaus – Who's in Charge
11. Maja & Klaus – Where the Lions Roam
12. Maja & Klaus – Coconut Blues
13. Maja & Klaus – Today Will Be a Good Day
14. Maja & Klaus – Blood Red Moon
Download:
https://subyshare.com/wht893zu7za5/MajaKlausChasingDreams0ntheG0202124441.rar.html