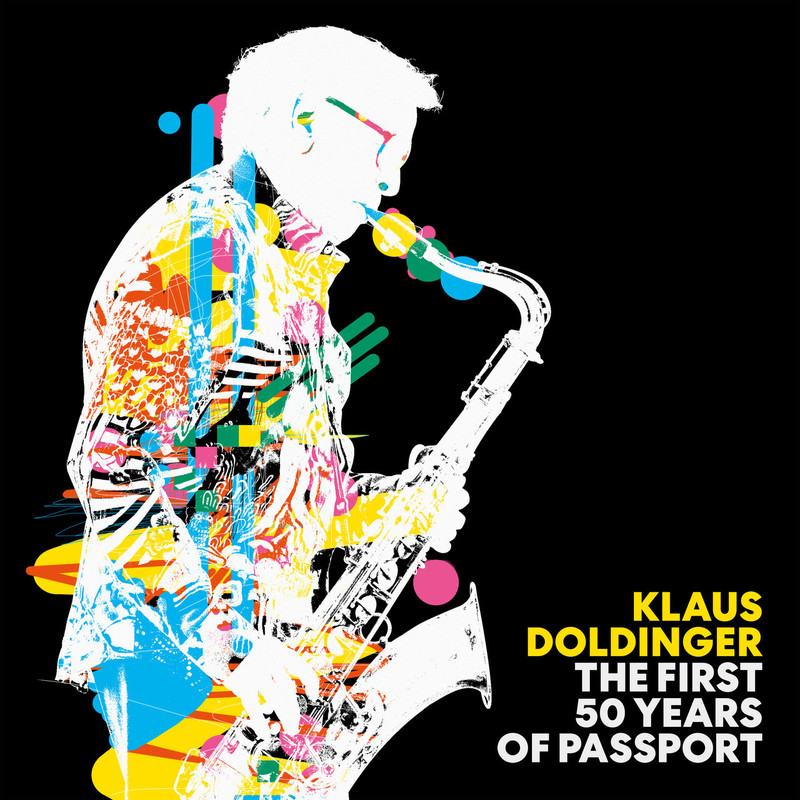 s
FLAC (tracks) 24 bit/48 kHz | Time – 02:27:55 minutes | 1,77 GB | Genre: Jazz
Studio Masters, Official Digital Download | Front Cover | © WM Germany
Retirement is out of the question for Klaus Doldinger, who will celebrate his 85th birthday on 12 May 2021. Always turned to music passion, his ears are still widely pointed. This has been going on for almost 70 years now. At that time, in the early 1950s, he founded the Dixieland band The Feetwarmers with like-minded jazz enthusiasts in Düsseldorf, which was followed by the Klaus Doldinger Quartet, with whom he dedicated himself to modern jazz. Today, he says modestly, he wants to continue to improve constantly. But in what actually, one is willing to ask. Filling his saxophone tone with even more soul? In Composing? Actually, he has already played everything and more, told and said what a musician can communicate in almost two lives. As if mental and physical vitality were nothing, he looks at you a little skeptically and answers in the breast tone of conviction: "Of course in everything".
He does not articulate self-overestimation. If you ask around the jazz connoisseur about the source of his seemingly never-ending musicality, the answer is in unison: musical curiosity. Doldinger was always a fan – and he has remained so to this day. This is probably why the man never had to make an effort to appear hip. He has always shaken contemporary, musical statements out of his sleeve almost effortlessly, with remarkable regularity. Nevertheless, his music has remained unmistakably-unadapted Doldinger. There are his jubilant, jazz-trained saxophone motifs and solos that reached countless people who had nothing to do with jazz at first. And there is his characteristic tendency to dramaturgy, to the exciting construction of compositions. The narrative first and foremost in the point of view, he created tens of musical signet pieces of lasting value. For 50 years now, his "Tatort"theme, which is constantly aired before and after each episode of the ARD crime series, has been fixed in the collective memory again and again, at least sketchily. But if you listen to the famous piece in its entirety again, you will not only see excellent production and carefully chosen instrumentation. The distinctive "Tatort"melody line is the godfather of almost everything Doldinger has formulated with his band Passport since 1970. Fortunately, it is part of the new exhibition, because Passport celebrated its band debut with it.
Tracklist:
CD1
1. Klaus Doldinger – Uranus (2021 Remastered)
2. Klaus Doldinger – Ataraxia Pt. 1 (2021 Remastered)
3. Klaus Doldinger – Ataraxia Pt. 2 (2021 Remastered)
4. Klaus Doldinger – Loco-Motive (2021 Remastered)
5. Klaus Doldinger – Missing You (2021 Remastered)
6. Klaus Doldinger – Dawn (2021 Remastered)
7. Klaus Doldinger – Light 1 (2021 Remastered)
8. Klaus Doldinger – Light 2 (2021 Remastered)
9. Klaus Doldinger – Bahia do Sol (2021 Remastered)
10. Klaus Doldinger – Tarantula (2021 Remastered)
11. Klaus Doldinger – Triolen Groove
12. Klaus Doldinger – Isar Sunrise
13. Klaus Doldinger – Seven to Four (2021 Remastered)
14. Klaus Doldinger – Tatort (2021 Remastered)
15. Klaus Doldinger – Das Boot (2021 Remastered)
16. Klaus Doldinger – Die unendliche Geschichte (The Never Ending Story – Suite) [2021 Remastered]
CD2
1. Klaus Doldinger – Abracadabra (2021 Remastered)
2. Klaus Doldinger – Ovation (2021 Remastered)
3. Klaus Doldinger – Man in the Mirror (2021 Remastered)
4. Klaus Doldinger – Morning Sun (2021 Remastered)
5. Klaus Doldinger – Ju-Ju Man (2021 Remastered)
6. Klaus Doldinger – New Moon (2021 Remastered)
7. Klaus Doldinger – Allegory (2021 Remastered)
8. Klaus Doldinger – Blue Tatoo (2021 Remastered)
9. Klaus Doldinger – Moon over Bahia (2021 Remastered)
10. Klaus Doldinger – Shirokko (2021 Remastered)
11. Klaus Doldinger – Handmade (2021 Remastered)
12. Klaus Doldinger – Jadoo (2021 Remastered)
13. Klaus Doldinger – Hexensabbat (2021 Remastered)
14. Klaus Doldinger – Sahara Sketches (2021 Remastered)
Download:
https://subyshare.com/uil4dz6jp4gw/KlausD0ldingerTheFirst50Years0fPassp0rtRemasteredEditi0n20212448.part1.rar.html
https://subyshare.com/lyyxenpjs1nk/KlausD0ldingerTheFirst50Years0fPassp0rtRemasteredEditi0n20212448.part2.rar.html