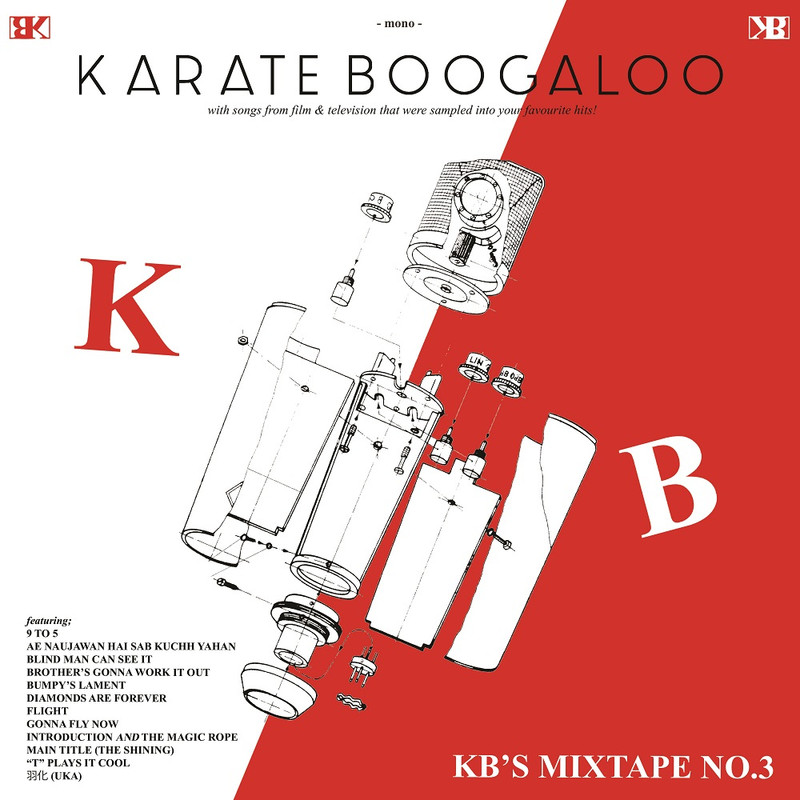 Karate Boogaloo – KB's Mixtape No. 3 (2021)
FLAC (tracks) 24 bit/96 kHz | Time – 41:33 minutes | 407 MB | Genre: Funk
Studio Masters, Official Digital Download | Front Cover | © College Of Knowledge Records
Melbourne cinematic funk outfit Karate Boogaloo announce the third instalment of their KB's Mixtapes series – KB's Mixtape No. 3 – Songs from Film & Television.
On this mixtape, KB reinterpret and reengineer themes from film and TV that were used as sample material in hip hop, diving deep into a plethora of sources and flipping them in their wonky, left-field instro-soul style.
The KBs Mixtapes series, self-produced collections of interpretations of hip hop samples, fast became cult classics amongst Melbourne's diggers; since KB's Mixtape No. 1's independent release and distribution by the band, crusty funk reimaginings of deep tunes from the world of hip hop subversively found their way onto turntables around the world.
KB's Mixtape No.3, was produced and engineered by Karate Boogaloo bass player Henry Jenkins. A pivotal cog in the engine of Melbourne soul, Jenkins is responsible for the production of every record on the College Of Knowledge catalogue, including both Surprise Chef LPs All News Is Good News and Daylight Savings.
KB's Mixtape No. 3 will be released on College Of Knowledge Records, the independent label flying the flag of DIY cinematic soul; home to emerging Melbourne bands Surprise Chef and The Pro-Teens alongside KB.
Tracklist:
1. Brother's Gonna Work It Out (04:00)
2. Introduction and The Magic Rope (03:47)
3. Bumpy's Lament (02:39)
4. Diamonds Are Forever (03:25)
5. Ae Naujawan Sab Kuchh Yahan (04:11)
6. Blind Man Can See It (02:01)
7. Flight (04:15)
8. "T" Plays It Cool (03:25)
9. Gonna Fly Now (03:30)
10. Main Title (The Shining) (03:59)
11. 羽化 (Uka) (03:42)
12. 9 to 5 (02:39)
Download:
https://subyshare.com/urxheqo6o3qj/KarateB00gal00KBsMixtape320212496.rar.html