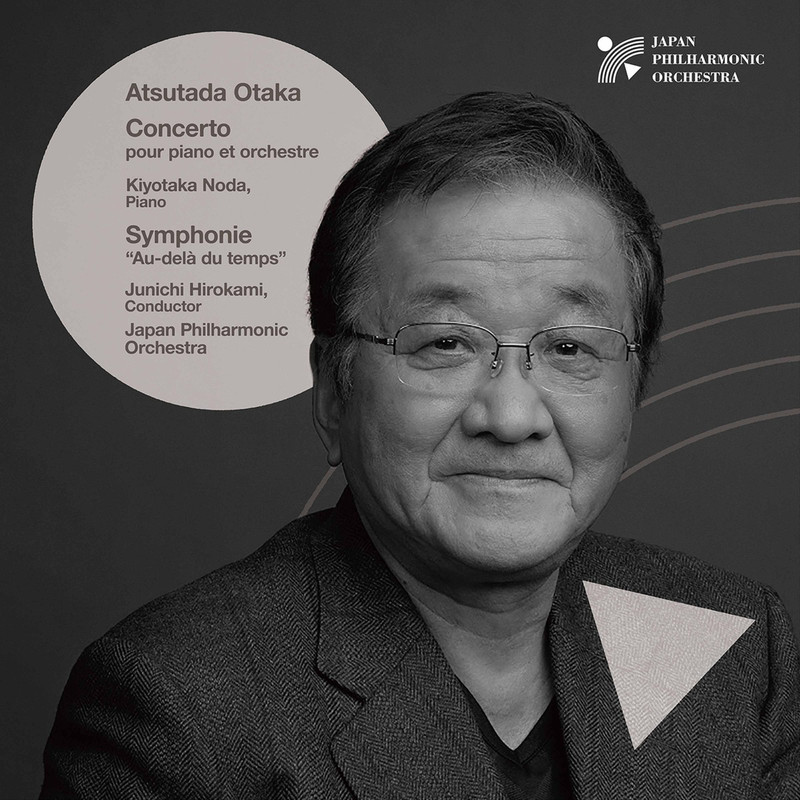 Junichi Hirokami, Japan Philharmonic Orchestra, Kiyotaka Noda – Otaka: Piano Concerto, Symphony Au-delà du temps (2021)
FLAC (tracks) 24 bit/96 kHz | Time – 01:06:59 minutes | 1,19 GB | Genre: Classical
Studio Masters, Official Digital Download | Digital Booklet, Front Cover | © Japan Philharmonic Orchestra
For a long time it has been a dream for me to compose a piano concerto, so I am grateful for this opportunity given by the Japan Philharmonic Commission Series. ( "Japan Phil Series") In composing this work, I tried to explore what the piano concerto can mean in this day and age, and the diverse colours I can bring out of the piano. In terms of the relationship between the piano and orchestra, I aimed to create a variety of dynamics: sometimes in harmony, sometimes in dialogue, and at times against each other. The work consists of three movements. Most of the main elements that form this concerto appear in the first movement and are developed. The second movement begins with a dialogue between the clarinet and piano, and a brief cadenza is placed in the second half. The third movement is a toccata-like finale in fast quintuple time. Just before the final section, the second movement cadenza reappears, leading into the coda.
Tracklist:
01. Otaka: Piano Concerto: I. — (Live)
02. Otaka: Piano Concerto: II. — (Live)
03. Otaka: Piano Concerto: III. — (Live)
04. Otaka: Symphony "Au-delà du temps": I. — (Live)
05. Otaka: Symphony "Au-delà du temps": II. — (Live)
06. Otaka: Symphony "Au-delà du temps": III. — (Live)
Download:
https://subyshare.com/aohhrdjqpvgj/JunichiHir0kamiKiy0takaN0da0takaPian0C0ncert0Symph0nyAudeldutempsLive20212496.part1.rar.html
https://subyshare.com/lvu1nzk0u7g0/JunichiHir0kamiKiy0takaN0da0takaPian0C0ncert0Symph0nyAudeldutempsLive20212496.part2.rar.html