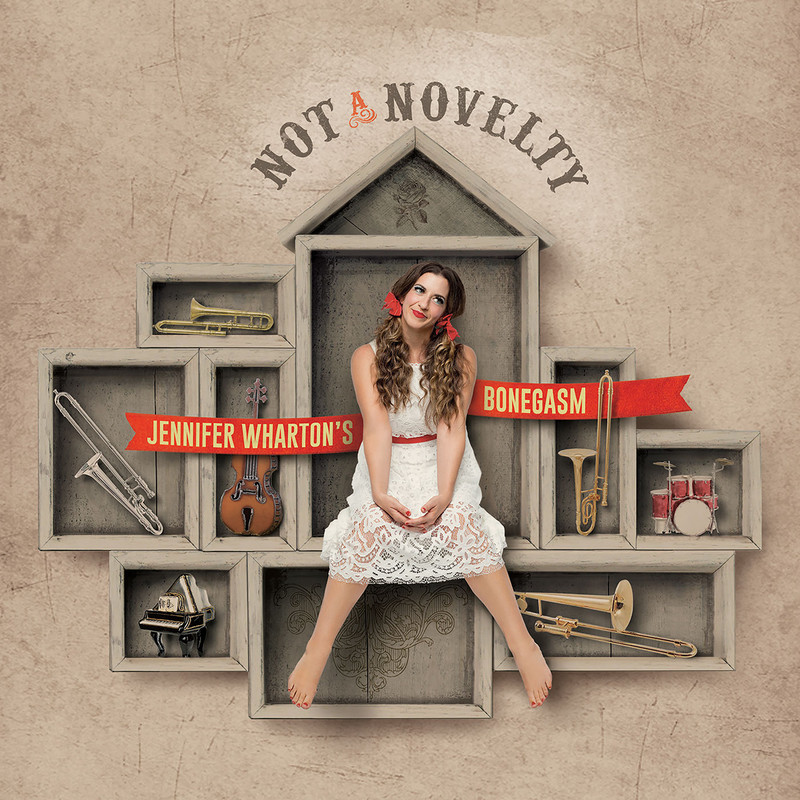 Jennifer Wharton – Not a Novelty (2021)
FLAC (tracks) 24 bit/96 kHz | Time – 01:06:03 minutes | 1,36 GB | Genre: Jazz
Studio Masters, Official Digital Download | Digital Booklet, Front Cover | © Sunnyside
Bass trombonist Jennifer Wharton might be considered by many as a unicorn in the world of music. In decades from the not-too-distant past, it was a rarity to even have a woman in prominent jazz bands and orchestras, but to have a bass trombone-slinging woman as leader was thought extraordinary. In efforts to highlight her perceived position as a rara avis, Wharton took it upon herself to not only raise the profile of women instrumentalists but also that of her chosen horn (and it's smaller cousins). // In 2019, Wharton presented her trombone-powered ensemble, Bonegasm, via it's self-titled debut album. Wharton enlisted fellow trombonists John Fedchock, Nate Mayland and Alan Ferber, along with the rhythm section of pianist Michael Eckroth, bassist Evan Gregor and drummer Don Peretz. // The overwhelming response to Bonegasm's music was astounding, cementing Wharton's assertion that this assemblage was no flash in the pan but an important exponent of shaping the trombone's primacy in jazz music. Bonegasm's new recording, Not a Novelty, wears it's intentions on it's sleeve, or perhaps more appropriately, tattooed on it's arm.
Tracklist:
01. Jennifer Wharton – BonGasmo
02. Jennifer Wharton – Face Value
03. Jennifer Wharton – Ice Fall
04. Jennifer Wharton – Blue Salt
05. Jennifer Wharton – Union Blues
06. Jennifer Wharton – Twinkle
07. Jennifer Wharton – Manta Rays
08. Jennifer Wharton – La otra mano
09. Jennifer Wharton – Little Cupcake
10. Jennifer Wharton – The Day I Tried to Live
Download:
https://subyshare.com/55m5iag0mpuf/JenniferWhart0nN0taN0velty20212496.part1.rar.html
https://subyshare.com/vuanmkx2o313/JenniferWhart0nN0taN0velty20212496.part2.rar.html