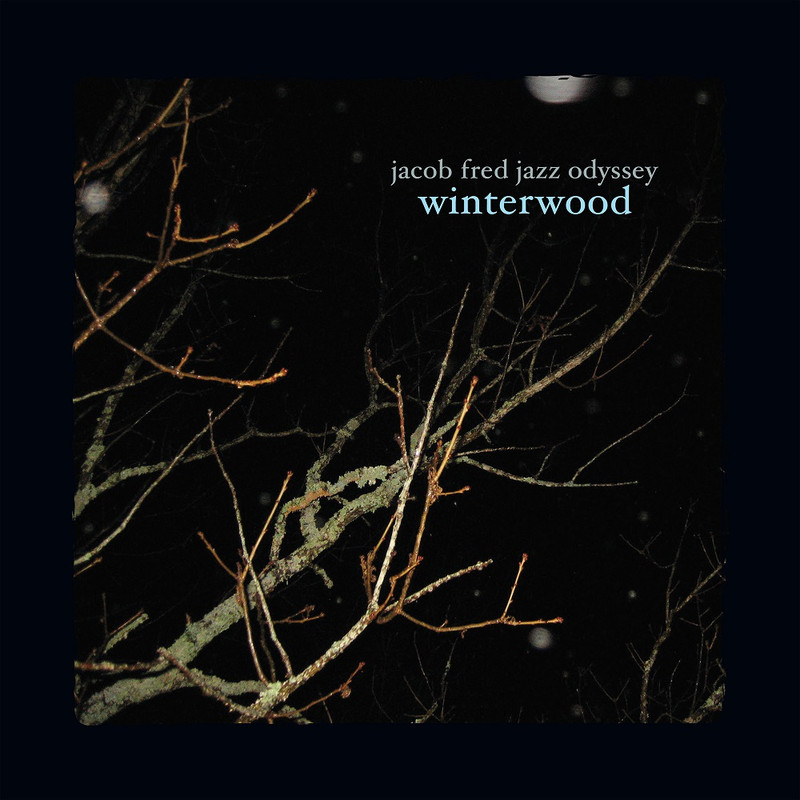 Jacob Fred Jazz Odyssey – Winterwood (2021)
FLAC (tracks) 24 bit/44,1 kHz | Time – 01:12:54 minutes | 811 MB | Genre: Jazz
Studio Masters, Official Digital Download | Front Cover | © Royal Potato Family
Jacob Fred Jazz Odyssey is tough to place. Most of their musical style falls freely into the jazz or jazz fusion arena. The problem is this instrumental band is so unique, so different and so original that they sound unlike any other group also associated with jazz or jazz fusion.
JFJO, which currently houses four members, Brian Haas on keyboards, Chris Combs on guitar, Matt Hayes on upright bass and Josh Raymer, has been on the scene since 1994. Their latest album, Winterwood, which is available as a free download on their personal website, is their second album in as many years and showcases the band being as quirky, abstract and enjoyable as ever.
The first two tracks on this album, "Dove's Army of Love" and "Song of the Vipers" are two of the more upbeat and jovial songs I've heard from this group. The album then quickly moves from these two inspiring songs to the mellow "A-Bird" before being brought right up with the up-tempo "Oklahoma Stomp", which sounds just as you might imagine.
A few of these songs, such as "Song of the Vipers" and "Earl Hines" resonate the feel of the old west. These songs without a doubt refer back to the band's home of Oklahoma in sound. I can't help but picture anything else in my mind when hearing the culmination of this band's work. "Song of the Vipers" will make you want to get up and do a jig. It's a feel damn good song.
The album ends on a high note. "Bumper Crop of Strange" is an amusing collection of sounds that picks the spirit of the album right back up from the mellow sounds that precede it. "Autumnal – Vernal Equinox", the closing track for the album, is a thundering one taking a whole seven minutes of your time. Those are seven minutes you should be willing to spare considering the uprising feel of the track.
In comparison to the rest of JFJO's albums, Winterwood holds up incredibly well. It is, in fact, one of my favorites of theirs. It's a 72-minute, that's right you guessed it, jazz odyssey.
Tracklist:
1. Dove's Army Of Love (06:16)
2. Song Of The Vipers (05:40)
3. A-Bird (06:14)
4. Oklahoma Stomp (06:44)
5. Goodnight Ollie (04:27)
6. Old Love, New Love (06:00)
7. Crazy Fingers (04:49)
8. The Slip (07:22)
9. Twinstar (05:40)
10. Earl Hines (04:19)
11. Bumper Crop Of Strange (05:14)
12. Walking Before Daylight (02:53)
13. Vernal Equinox (07:16)
Download:
https://subyshare.com/wy9mcas92es3/Jac0bFredJazz0dysseyWinterw00d202124441.rar.html