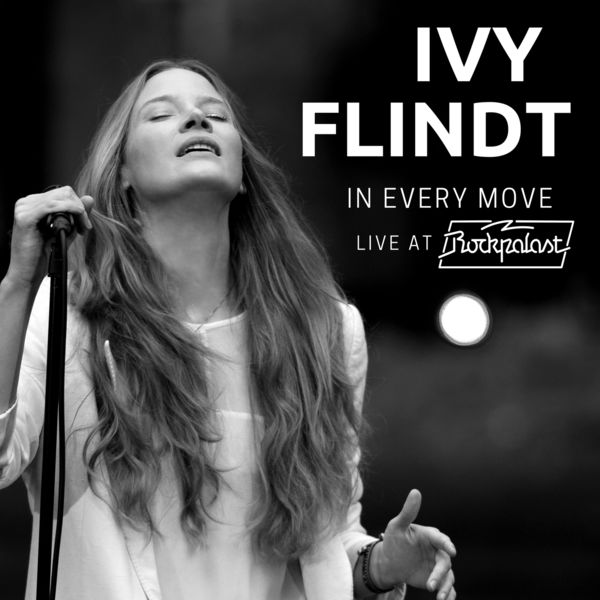 Ivy Flindt – In Every Move – Live at Rockpalast (2021)
FLAC (tracks) 24 bit/44,1 kHz | Time – 01:01:16 minutes | 655 MB | Genre: Indie Pop, Folk
Studio Masters, Official Digital Download | Front Cover | © Marland Records
This album was recorded live at Landschaftspark Duisburg in Aug 2020 for the WDR Rockpalast by Terje Grube. Due to the pandemic, there was no audience on set but the tech crew and two of our friends. At first, it felt a little hard and a little lonely. But it also allowed us to come together as a band in a new way, as it was only the four of us and the songs we could rely on.
Two years ago, we released our debut IN EVERY MOVE, which we recorded in Malmö, Sweden, at Tambourine Studio together with dear Per Sunding. I remember him saying once we were done: "Now you go home and learn your record." And at that time, I didn't quite get what he meant. All songs on the record were our very own songs anyway, we composed them, recorded every instrument together with Erik Sunding, who is responsible for the drumming on the record. But recording an album is so different from playing the same songs live. They're both magical processes, but totally different. "Learn your songs" now means to me: Learn what your songs need from you, from your band mates, also depending on the stage you are on and the room you are in at the time. And meanwhile, as the songs have seen so many places, so many stages, as we got to know each other inside out, we felt it might be a good time to honour the journey so far. We would like to thank Lars Plogschties on drums and Chris Haertel on keys for joining in, and for being as dedicated as you are!
Cate with Micha of IVY FLINDT
Tracklist:
1. Ivy Flindt – Nothing but You All on My Mind (Live)
2. Ivy Flindt – Give It a Break (Live)
3. Ivy Flindt – Seal My Lips (Live)
4. Ivy Flindt – When You're Not Around (Live)
5. Ivy Flindt – Sealed with a Kiss (Live)
6. Ivy Flindt – I Leave the City in It's Pose (Live)
7. Ivy Flindt – Father, Son (Live)
8. Ivy Flindt – Lonesome Story (Live)
9. Ivy Flindt – Josephine (Live)
10. Ivy Flindt – In Every Move (Live)
11. Ivy Flindt – Promised Land (Live)
12. Ivy Flindt – I Wish I Had a Girl (Live)
13. Ivy Flindt – Birds (Live)
14. Ivy Flindt – Where the Heart Is (Live)
15. Ivy Flindt – Lonely Boy (Live)
Download:
https://subyshare.com/1ino1kpjtqb1/IvyFlindtInEveryM0veLiveatR0ckpalast202124441.rar.html