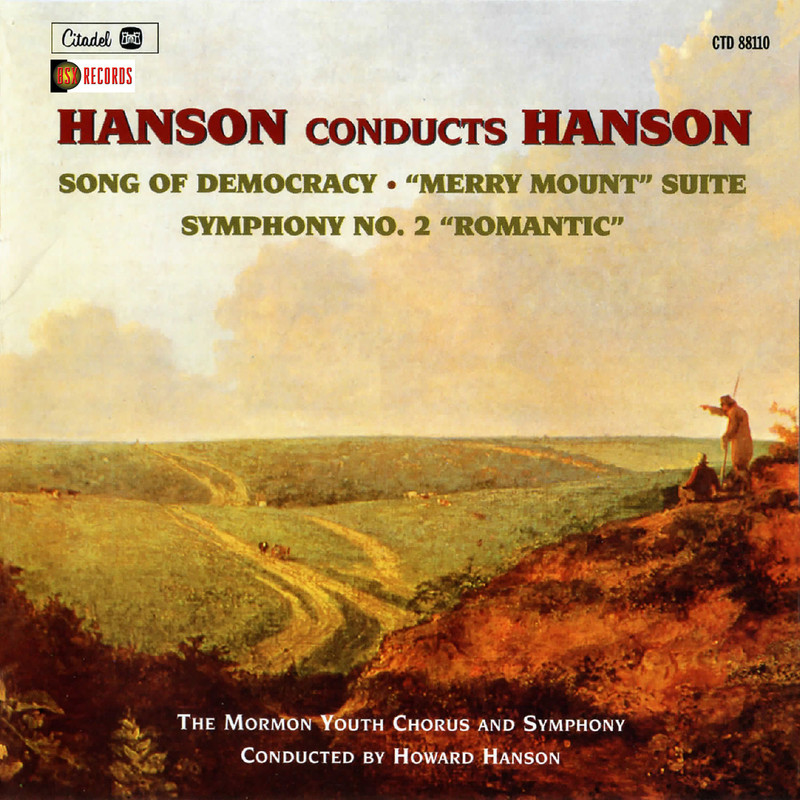 Howard Hanson – Hanson Conducts Hanson (2021)
FLAC (tracks) 24 bit/44,1 kHz | Time – 01:00:03 minutes | 610 MB | Genre: Classical
Studio Masters, Official Digital Download | Front Cover | © Citadel – Mafy
Citadel/Mafy records has remastered this stunning legacy performance in high-fidelity digital formats! Here, Howard Hanson conducts the Mormon Youth Chorus and Symphony in a programme of his own lovingly crafted works.
Howard Harold Hanson was an American composer, conductor, educator, music theorist, and champion of American classical music. As director for 40 years of the Eastman School of Music, he built a high-quality school and provided opportunities for commissioning and performing American music. In 1944, he won a Pulitzer Prize for his Symphony No. 4, and received numerous other awards including the George Foster Peabody Award for Outstanding Entertainment in Music in 1946.
Tracklist:
1. Mormon Youth Chorus and Symphony – Song of Democracy
2. Mormon Youth Chorus and Symphony – Merry Mount Suite, Op. 31: I. Overture (Lento)
3. Mormon Youth Chorus and Symphony – Merry Mount Suite, Op. 31: II. Children's Dance (Allegro molto)
4. Mormon Youth Chorus and Symphony – Merry Mount Suite, Op. 31: III. Love Duet (Largemente, molto expressivo)
5. Mormon Youth Chorus and Symphony – Merry Mount Suite, Op. 31: IV. Prelude to Act II and Maypole Dances (Allegro grazioso; Piu animato; Allegro Molto)
6. Mormon Youth Chorus and Symphony – Symphony No. 2, Op. 30, "Romantic": I. Adagio allegro moderato
7. Mormon Youth Chorus and Symphony – Symphony No. 2, Op. 30, "Romantic": II. Andante con tenerezza
8. Mormon Youth Chorus and Symphony – Symphony No. 2, Op. 30, "Romantic": III. Allegro con brio
9. Mormon Youth Chorus and Symphony – Howard Hanson's After-Concert Remarks
Download:
https://subyshare.com/ev9aq1wotokr/H0wardHans0nHans0nC0nductsHans0n202124441.rar.html