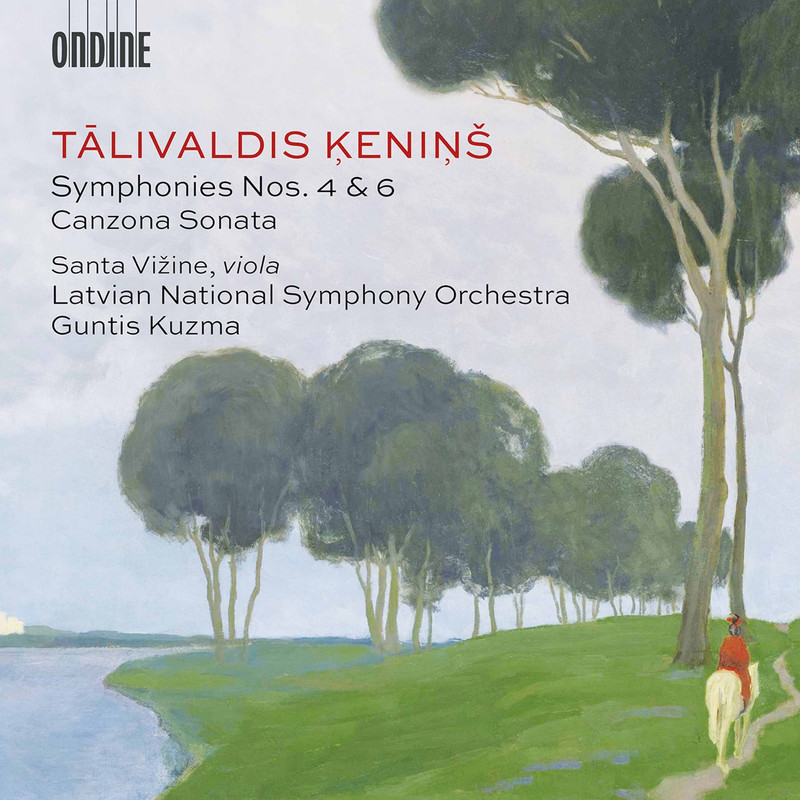 Guntis Kuzma – Ķeniņš – Symphonies Nos. 4 & 6 & Canzona sonata (2021)
FLAC (tracks) 24 bit/96 kHz | Time – 52:49 minutes | 934 MB | Genre: Classical
Studio Masters, Official Digital Download | Digital Booklet, Front Cover | © Ondine
The first album of orchestral works by one of Latvia's most prominent composers, Tālivaldis Ķeniņš (1919–2008), released in October 2020 has received a warm response from music critics around the world. This second volume by the Latvian National Symphony Orchestra under conductor Guntis Kuzma includes two symphonies from the 1970s alongside another concertante gem, Canzona-Sonata for viola and string orchestra.
Although born in Latvia, Ķeniņš lived most of his life as an exile. He was educated in Paris, where he studied under Tony Aubin and Olivier Messiaen, and won several awards. Ķeniņš emigrated to Canada in 1951 and became a respected pedagogue and a very influential figure in Canada's music life. Alongside his pedagogic work he wrote a sizeable catalogue of works, including several symphonies and concertos. At first Ķeniņš focused on writing works of chamber music and completed his First Symphony relatively late, in 1959.
During the 1970s and 80s, Ķeniņš wrote several symphonies more becoming a major symphonist. The two symphonies included in this volume are compact orchestral scores from the 1970s. Symphony No. 4 is rich with its fine French orchestral textures, while Symphony No. 6 is an impressive symphonic work based on a fugue theme. The expressive Canzona-Sonata for viola and string orchestra written in 1986 is a relatively late work and a wonderful example of the composer's skills in writing concertante music.
Tracklist:
01. Latvian National Symphony Orchestra & Guntis Kuzma – Symphony No. 4: I. —
02. Latvian National Symphony Orchestra & Guntis Kuzma – Symphony No. 4: II. —
03. Latvian National Symphony Orchestra & Guntis Kuzma – Symphony No. 6 "Sinfonia ad fugam"
04. Santa Vižine, Latvian National Symphony Orchestra & Guntis Kuzma – Canzona sonata for Viola & String Orchestra
Download:
https://subyshare.com/zrrhnjbgh21g/GuntisKuzmaeniSymph0niesN0s.46Canz0nas0nata20212496.rar.html