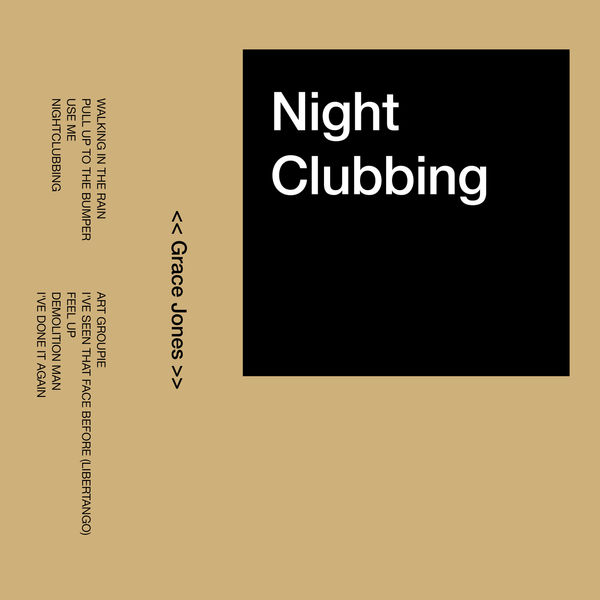 Grace Jones – Nightclubbing (1981/2021)
FLAC (tracks) 24 bit/96 kHz | Time – 38:19 minutes | 811 MB | Genre: Pop, Disco
Studio Masters, Official Digital Download | Front Cover | © Island Records
Nightclubbing is the fifth studio album by Jamaican singer and songwriter Grace Jones, released on 11 May 1981 by Island Records. Recorded at Compass Point Studios with producers Alex Sadkin and Island Records' president Chris Blackwell, as well as a team of session musicians rooted by rhythm section Sly and Robbie, the album marked her second foray into a new wave style that blends a variety of genres, including reggae, art pop, dub, synth-pop and funk. The album has cover versions of songs by Bill Withers, Iggy Pop, Astor Piazzolla, and others, and original songs, three of which co-written by Jones.
The album received positive reviews upon its release, including being voted best album of the year by writers of the UK music magazine NME, and continues to be praised by critics, with reviewers commending the singer's unique sound and organic fusion of genres. The album entered in the top 10 in five countries, and became Jones' highest-ranking record on the US Billboard mainstream albums and R&B charts. Six singles were released from the album, including the hits "Pull Up to the Bumper" and "I've Seen That Face Before (Libertango)".
Critics and scholars have noted the album's influence on popular music, especially how its unique sound has been emulated by both pop and alternative acts, and how the persona Jones adopted – deeply influenced by art and fashion – has had an enduring influence in modern female pop singers. Around the time of the album's release, she adopted her characteristic androgynous look which would become popular in fashion. Nightclubbing is now widely considered Jones' best studio album[1] and the record that cemented her pop icon status.
Tracklist:
1. Grace Jones – Walking In The Rain
2. Grace Jones – Pull Up To The Bumper
3. Grace Jones – Use Me
4. Grace Jones – Nightclubbing
5. Grace Jones – Art Groupie
6. Grace Jones – I've Seen That Face Before (Libertango)
7. Grace Jones – Feel Up
8. Grace Jones – Demolition Man
9. Grace Jones – I've Done It Again
Download:
https://subyshare.com/36a1dp357bpu/GraceJ0nesNightclubbing198120212496.rar.html