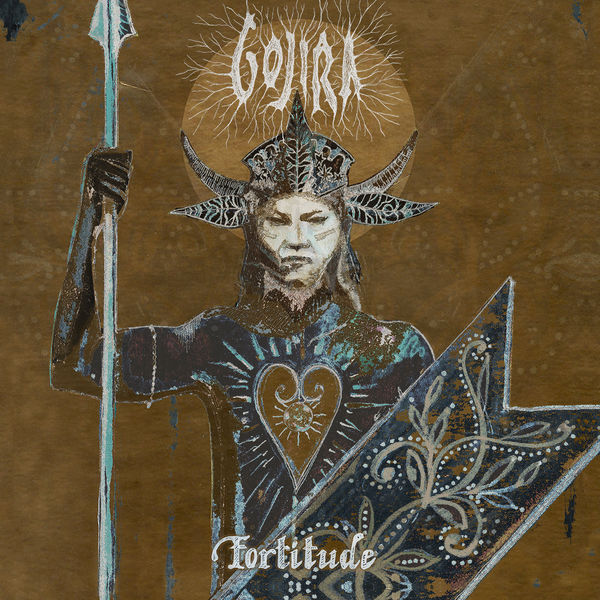 Gojira – Fortitude (2021)
FLAC (tracks) 24 bit/48 kHz | Time – 51:52 minutes | 667 MB | Genre: Rock
Studio Masters, Official Digital Download | Front Cover | © Roadrunner Records
When Magma was released in 2016, Gojira unveiled a theretofore hidden facet of the group's personality: the album, written following the death of the mother of Joe and Mario Duplantier (guitarist/singer and drummer of the group respectively), is a dark introspection shot through with heightened sensitivity and palpable pain. This catharsis set to music no doubt left fans wondering what the follow-up would sound like. The single Another World, released in 2020, gave an early indicator, pointing in a brighter direction which was subsequently confirmed by the groovy and riff-centric Born For One Thing, signalling a return to the group's fundamentals.
This proved to be the key for this opus which might just be the triumphant commercial breakthrough of a career that has been in perpetual rise: Gojira meticulously lay out each of the elements which have built their "trademark" sound through the years. Whether it's raw death (Grind, Into The Storm), more progressive (The Chant, The Trails) or a return to their ethnic influences as on the eponymous title track or Amazonia, Gojira have an immediately identifiable uniqueness. So much so that the four Landes (France) natives can now afford to unleash a Sphinx or New Found, two tracks which are archetypal of their music, without anyone finding fault with it, since the band themselves are the symbolic of these types of combinations.
There may not be many surprises, but when viewing Fortitude as a pivotal album, this huge "summary of previous episodes" makes sense. This is a gateway. Because even though the quartet's work to this point has undoubtedly put France squarely on the worldwide metal map, they're still miles from tapping into their full potential, a message the group make clear with this seventh clarion-call of an album. Gojira are like a child prodigy grown into an exciting teenage prospect, and now a balanced adult who lives his life as a man. They don't need to show off to be heard: their intelligence is self-evident and has already won them respect. In short, this band is the complete opposite of what our current trash culture offers us. Ultimately, that march against the tide explains why, 20 years after the completely unexpected surprise of Terra Incognita, Gojira's Fortitude is in full flex, perfectly synthesising the past and looking ever higher and further into the future. – Charlélie Arnaud
Tracklist:
1. Gojira – Born For One Thing
2. Gojira – Amazonia
3. Gojira – Another World
4. Gojira – Hold On
5. Gojira – New Found
6. Gojira – Fortitude
7. Gojira – The Chant
8. Gojira – Sphinx
9. Gojira – Into The Storm
10. Gojira – The Trails
11. Gojira – Grind
Download:
https://subyshare.com/nazyjx6i7arz/G0jiraF0rtitude20212448.rar.html