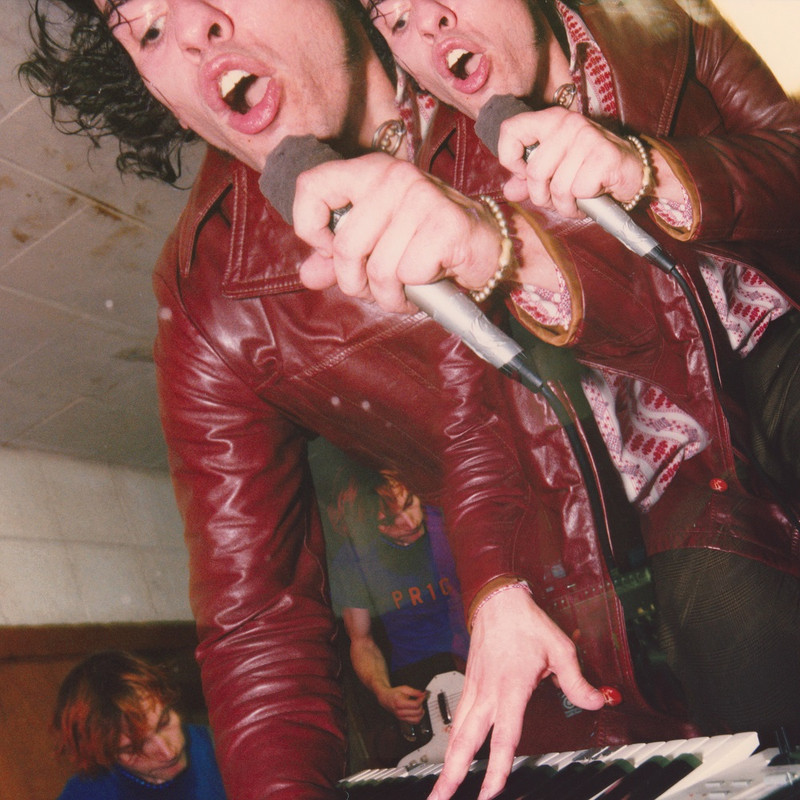 Brainiac – From Dayton Ohio (2021)
FLAC (tracks) 24 bit/48 kHz | Time – 01:09:27 minutes | 883 MB | Genre: Rock, Art Rock, Noise Rock
Studio Masters, Official Digital Download | Front Cover | © Touch and Go Records
Brainiac proudly hailed From Dayton, Ohio. They put it on their T-shirts and proclaimed it religiously from the stage everywhere they went. On this double album by the same name, is the band's history unfolding from a new lens, chronologically through remastered singles, covers, and previously unreleased tracks over sides A and B. Sides C and D present a never before heard (or even torrented) example of their bombastic live experience: a concert recording from the legendary Blind Pig in Champaign-Urbana. Listening to this release will not get you Y2K compliant, but it is a fresh reminder of how exciting Brainiac was as well as further evidence that Ohio once reigned supremely weird.
Tracklist:
1. Perfect Suicide (03:17)
2. Still Insane (04:24)
3. Superduper Sonic (02:48)
4. Ride (03:39)
5. Simon Says (06:42)
6. Dexatrim (02:46)
7. Petrified (02:22)
8. Go! (03:20)
9. Do It! (02:40)
10. Sugar Coma (01:23)
11. Cookie Don't Sing (01:30)
12. Sexual Frustration End (Live At The Blind Pig) (00:32)
13. Go Freaks Go (Live At The Blind Pig) (02:19)
14. Beekeepers Maxim (Live At The Blind Pig) (03:36)
15. Pussyfootin' (Live At The Blind Pig) (02:18)
16. Give Me A Myth (Live At The Blind Pig) (02:58)
17. Mr Fingers (Live At The Blind Pig) (02:38)
18. Vincent Come On Down (Live At The Blind Pig) (02:39)
19. Ice Slides Away (Live At The Blind Pig) (03:08)
20. Hot Metal Dobermans (Live At The Blind Pig) (02:30)
21. Hands Of The Genius (Live At The Blind Pig) (01:55)
22. Flypaper (Live At The Blind Pig) (02:36)
23. Cultural Zero (Live At The Blind Pig) (02:48)
24. I Am A Cracked Machine (Live At The Blind Pig) (04:39)
Download:
https://subyshare.com/94sowujaf79k/BrainiacFr0mDayt0n0hi020212448.rar.html