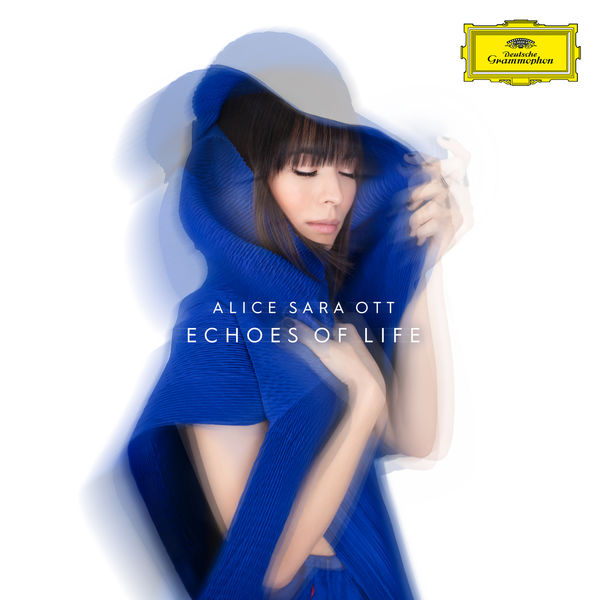 Alice Sara Ott – Echoes Of Life (2021)
FLAC (tracks) 24 bit/96 kHz | Time – 01:04:29 minutes | 1,12 GB | Genre: Classical
Studio Masters, Official Digital Download | Front Cover | © Deutsche Grammophon (DG)
For her tenth Deutsche Grammophon release, pianist Alice Sara Ott returns to the music of Frédéric Chopin. She approaches Chopin's 24 Préludes op. 28 from a fresh perspective, finding a personal thread that parallels the music's dramatic arc and wide-ranging moods. The pianist frames the Préludes within a contemporary context by interspersing them with seven works by 20th- and 21st-century composers.
"Echoes Of Life is a personal reflection on the thoughts and moments that influence and change our lives. It also portrays the journey and transformation I took to become the person and artist I see myself as today. In interpreting music from composers who, in their own time, challenged the system and redefined music, I see it as my role as a classical musician to carry this spirit forward by not insisting on reproducing bygone traditions and limitations." – Alice Sara Ott
Tracklist:
1. Alice Sara Ott – Tristano: In The Beginning Was
2. Alice Sara Ott – No. 1 in C Major. Agitato
3. Alice Sara Ott – No. 2 in A Minor. Lento
4. Alice Sara Ott – No. 3 in G Major. Vivace
5. Alice Sara Ott – No. 4 in E Minor. Largo
6. Alice Sara Ott – I. Sostenuto. Misurato. Prestissimo
7. Alice Sara Ott – No. 5 in D Major. Molto allegro
8. Alice Sara Ott – No. 6 in B Minor. Lento assai
9. Alice Sara Ott – No. 7 in A Major. Andantino
10. Alice Sara Ott – No. 8 in F Sharp Minor. Molto agitato
11. Alice Sara Ott – No. 9 in E Major. Largo
12. Alice Sara Ott – Rota: Valzer
13. Alice Sara Ott – No. 10 in C Sharp Minor. Molto allegro
14. Alice Sara Ott – No. 11 in B Major. Vivace
15. Alice Sara Ott – No. 12 in G Sharp Minor. Presto
16. Alice Sara Ott – No. 13 in F Sharp Minor. Lento
17. Alice Sara Ott – No. 14 in E Flat Minor. Allegro
18. Alice Sara Ott – No. 15 in D Flat Major. Sostenuto "Raindrop"
19. Alice Sara Ott – Gonzales: Prelude in C Sharp Major
20. Alice Sara Ott – No. 16 in B Flat Minor. Presto con fuoco
21. Alice Sara Ott – No. 17 in A Flat Major. Allegretto
22. Alice Sara Ott – No. 18 in C Minor. Molto allegro
23. Alice Sara Ott – I. Adagio
24. Alice Sara Ott – No. 19 in E Flat Major. Vivace
25. Alice Sara Ott – No. 20 in C Minor. Largo
26. Alice Sara Ott – Pärt: Für Alina
27. Alice Sara Ott – No. 21 in B Flat Major. Cantabile
28. Alice Sara Ott – No. 22 in G Minor. Molto agitato
29. Alice Sara Ott – No. 23 in F Major. Moderato
30. Alice Sara Ott – No. 24 in D Minor. Allegro appassionato
31. Alice Sara Ott – Ott: Lullaby To Eternity (on fragments of W.A. Mozart's "Lacrimosa")
Download:
https://subyshare.com/ayc4u8wj9rtn/AliceSara0ttEch0es0fLife20212496.part1.rar.html
https://subyshare.com/95urp9xocq7g/AliceSara0ttEch0es0fLife20212496.part2.rar.html